22 September 2015
Jaywing rebrands PR offering after departure of Epiphany co-founder Skidmore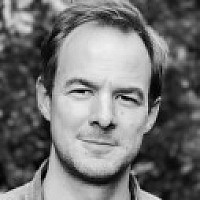 Shackleton PR, the wholly owned PR and social media arm of Epiphany, has rebranded as Jaywing PR.
Shackleton had been set up in 2012 by Leeds-based Epiphany and its co-founder, Robin Skidmore.
Robin Skidmore
But Skidmore has opted to leave the company to go travelling, and Jaywing - the Sheffield agency that acquired Epiphany in an £18m deal in March 2014 - has decided to relaunch the PR offering under its own branding.
It will aim to bring a more "data-based approach" to PR, and will be led by current Shackleton managing director, Kate Dixon.
She said: "Shackleton has quickly built a reputation for award-winning creative and excellence in execution. It's a reputation that has enabled us to grow quickly and attract some of the best talent.
"The PR team, as Shackleton, has always worked closely with our friends at Epiphany. This has enabled us to integrate a traditional public relations approach with the science of search engine optimisation and creative and design expertise in a way that few others can. Couple this with closer integration of Jaywing's data-science expertise and brand specialists and we now have an even deeper, more strategic offering."
Rob Shaw, Jaywing CEO UK and Australia, added: "When we talk about Jaywing, we talk about our ability to connect powerful ideas, rich data and new technologies. In creating Jaywing PR, we've just taken that a step further.
"The world today is complex and changing at a phenomenal pace. Jaywing PR will help its clients understand, influence and benefit this challenge with the perfect blend of data, science and creativity."
Jaywing PR will continue to work alongside search specialists Epiphany from its Leeds offices.
Now numbering over 600 staff, the Jaywing group works with clients including Pepsico, first direct, Sky, Castrol and Merlin Entertainments.
Skidmore is understood to be travelling for the "foreseeable future", although Jaywing haven't ruled out the prospect of him rejoining the agency on his return.
He founded Epiphany with Shane Quigley in 2005 and they each owned 47.5% of the company when it was sold to Jaywing for an initial cash payment of £11m, a further deferred cash payment of £1m and a two-year earn-out consideration of up to £6m.
Top picture: Kate Dixon (right) and client services director Caroline Eardley