This week James Marley, Global Editor-in-chief of Goal, runs us through a week in his working life. To suggest another senior media or creative figure for A Week In My Life, please email david@prolificnorth.co.uk
Monday 24th April
Monday starts with the great news that Goal has been nominated as the Sports News Website of the Year at the Online Media Awards. We're also up for an award at the BT Sports Industry Awards this week and it's fantastic to get this kind of recognition.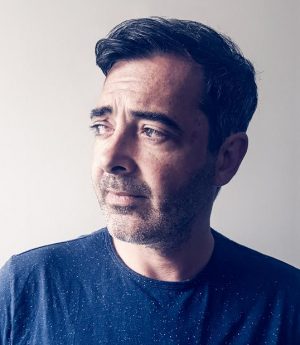 I head into Leeds by train from Darlington, it takes about an hour and our Leeds office is on Park Row, so it's a simple commute. I use this hour to go through emails and catch up on overnight developments. That hour each morning and evening is often the most productive time I get and allows me to clear or at least keep my inbox manageable. Goal is global, so while I've been asleep there's been plenty going on elsewhere in the world. At the moment, we're doing a lot of work in Asia so that's the focus of my morning emails today.
The weekend was a great week for football. As well as both FA Cup semi-finals we had one of the most entertaining El Clasicos in recent years. While Messi scoring a last-minute winner can be a nightmare for journalists writing copy during the match, it's great for traffic.
Before lunch I hear that our chief correspondent, who was at Wembley for both semi-finals, was invited into the Royal Box by Roberto Martinez (former Everton manager and current manager of the Belgium national team) during the Chelsea vs Arsenal game. Apparently the food was amazing.
Monday afternoon saw us finalise our arrangements for International Champions Cup. Goal is the official Digital News Partner. Although transfer news is a big reason why football fans come to Goal, the lack of a World Cup or European Championship means this summer access to match highlights and an event involving the biggest teams in the world is going to be huge. The ICC is great for us as it features the teams and players we know Goal fans are interested in.
The second half of the day involved putting together a coverage plan involving Goal correspondents across North America, China and Singapore. It's sort of like a game of chess or battleships shuffling these folk from venue to venue but finally we tie down something we think works.
Tuesday 25th April
A Week In My Life: Jamie Conway, CEO of Made TelevisionI get into the office on Tuesday and China is top of the agenda today. We're looking to build out our proposition in China, putting plans together to ramp up our output and get together with some local partners in the market. We've been trying to try down a suitable time for a call across three different time-zones. I get lucky this time. The call was due for 6am but is rescheduled to 1pm UK time.
On Thursday I'm off to London with a few of the team to the BT Sport Industry Awards. Goal is nominated in the Digital Platform of the Year category.  It's great to be shortlisted but we also want to win. To ensure we have our bases covered I spent sometime working with the marketing division to nail down a suitable speech and plan what we do both if we win and if we don't.
Earlier this year we began streaming FIFA 17 (the video game) and other football related gaming content through our social accounts. We thought they would be popular, but even we have been surprised by how many people are watching them. But I'm not great at FIFA so I try my hand at Rocket League over lunch against one of our video editors. If you're not aware of Rocket League, imagine football played by cars. Rocket League also has a huge e-sports following, which is important to us and an area we're increasingly interested in like many others in this industry. I won 4-0, just so it's on the record.
Fresh off my Rocket League triumph and getting a bite to eat I caught up with our Head of Audience and Marketing Manager. They'd both spent their lunch presenting at the Leeds Digital Festival, using data from Goal to review 2016's football news. The event was a sell out and should help more people realise that this global football brand is actually based in Leeds.
Later in the afternoon I catch up with our Head of English Language, Paul MacDonald. Paul's off to Barcelona on Wednesday so he gets me up to speed with everything going on across our English language editions, from the UK to the US to Australia.
Wednesday 26th April
Wednesday started earlier than most days as my 13-year-old daughter decided I should join her on a 6am run. She's really into keeping fit at the moment, more so than I am.
Football brand scores with Lancaster agency's new ecommerce siteOne of the things I love about this job is seeing the creative output of our teams. Ahead of the Manchester derby our multimedia team comes up with the idea to preview the game by turning the managers Jose Mourinho and Pep Guardiola into wrestlers and streaming a match-up on the WWE 2K17 video game. It's crazy and brilliant in equal parts. The likenesses for both managers were amazing and the video performed really well. At its peak we had 6,000 watching and to date it's been viewed more than 270,000 times. As well as the creativity, I love that these kind of ideas can be executed so quickly.
After lunch I had my weekly meeting with Sam Brown, our head of audience. Sam brings me up to speed on a number of issues, including the progress of our influencer network and how it can scale in other regions. It's in the early stages but should have a significant impact on this year.
Wednesday night was a great night for football. Both Arsenal and Spurs were in action, but I kept an eye on the DFB-Pokal semi-final between Bayern Munich and Borussia Dortmund. It was a really entertaining game. Bayern has been a partner of ours for two years now and Joshua Kimmich, who plays for Bayern, is one of our regular guest writers, along with the Mario Balotelli and Marco Veratti.
Thursday 27th April
Thursday night is awards night. But first I catch up global production editor Rob Parrish who updates me on the state of and time scale for our site re-build. The new Goal is going to look fantastic and has many advantages, but Goal is a huge and complex site, so the re-build is far from straight forward.
We're on the 12.15 train from Leeds to London but before we head off I'm with my head of audience again discussing testing the viability of a Goal Arabic Snapchat account. We've focused more on Instagram than Snapchat due to ease of discoverability and our Goal Instagram account having an audience in excess of 1.7m, but we're seeing more demand for Snapchat in specific markets so that may change.
The trip down to London is a mixture of work and play. I carry out a surprisingly clear Skype call with our Germany editor on the subject of a new content strategy we're rolling out. Germany is one of the markets where Goal's parent company has launched Dazn and OTT service that's been dubbed the 'Netflicks of Sport' by some. For Goal that means integrating the fantastic Dazn sports rights into our content offering. When off the call the four of us cast our eyes over the new retro-look Liverpool kit. It gets a universal thumbs-up, even from the United fan on the table.
Sky appoints new director of digital platforms at Leeds tech hubWe arrive at the BT Sport Industry Awards about 6.30pm. Ultimately we lost out to BBC Sport but still had a fantastic night.
Friday 28th April
I catch-up with our marketing manager quickly over breakfast before a dash through central London to Kings Cross. We have a quick laugh over the fact he'd failed to recognised boxer Carl Frampton last night and so asked him to take his picture with Barry McGuigan. We're focused on football at Goal, but that's still poor.
I had planned to spend the day in London but have rescheduled my meetings as my boss now is making a flying visit from the US today and we need to grab an hour or so later in Leeds.
Back in Leeds I'm catching up with another of my direct reports on call, this time with Martin Seldes, our head of Spanish language, based in Buenos Aires, Argentina.
We're talking through the traffic analytics of our Spanish language editions. Everything we do is driven by analytics but I need a little help from Martin on some of the Spanish translations.
Earlier this year we launched Studs Up, a football chat show broadcast using Facebook Live. It's usually broadcast at 8pm on Thursdays but to avoid clashing with the Manchester derby we moved it to today at 3pm. The show performs well and it is great to see the audience engagement levels we get. We're always looking to innovate and try something new. Globally we've more than 50m followers on FB and were named the most shared website on social media last year.
The weeks ends with a 5pm meeting with my boss. He's based in Charlotte, North Carolina so its good to grab some face to face time.