23 August 2016
Enjoy Digital handed digital brief by holiday park operator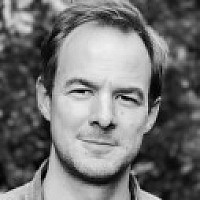 Enjoy Digital has been appointed by holiday park operator Peter Bull Resorts to build a new website that can transform its online presence and drive increased revenue.
Peter Bull Resorts has three parks across Cornwall, offering caravan, glamping and camping holidays, as well as holiday homes for ownership.
One of the parks operated by Peter Bull Resorts
The new site, to be built in Umbraco CMS, will look to create a "more flexible and responsive platform to increase enquiries, site visits and promote the option to 'try before you buy'".
The Leeds agency has also been handed an ongoing digital marketing brief, to include continual site management, search marketing and conversion rate optimisation.
Anthony Vickery, finance director at Peter Bull Resorts, said: "We looked to invest in an agency with the online expertise to maximise our online presence and increase revenue from the holiday home ownership side of our business. Enjoy's experience in the travel sector and its integrated approach to digital marketing provides the perfect fit for us."
Chris Jackson, director of Enjoy Digital, added: "We're delighted to be working with Peter Bull Resorts as it's a fantastic brand and builds on our travel credentials. A detailed digital audit of their business has highlighted the need for a revised approach to the website, in order to give the ownership side of the business the stand out it needs."
Enjoy Digital, which has a team of 40, works with brands including Bank of Ireland, Costcutter and global IT distributor Arrow ECS.