19 June 2017
Knutsford's BNN signs student deal with Chinese news agency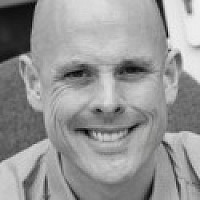 Knutsford-headquartered BNN Technology has signed a three-year co-operation agreement with Zhejiang Xinhua to create a student services platform in China.
Mercer says the deal will put BNN at the heart of China's 35m students
The new platform will encompass recruitment, financial services and funding for student innovation and enterprise. It will also offer services for both full-time and part-time jobs; access to crowdfunding, venture capital or angel funding; micro lending; and a large platform for B2C sales.
Zhejiang Xinhua, the provincial office of the Xinhua News Agency, will be responsible for organising media channel resources on which to launch the student platform, including the Xinhua News Agency mobile app and local government mobile app.
BNN is an AIM-listed Chinese technology, content and services company employing more than 300 staff.
Chief executive Darren Mercer (right) said: "This important development will put us at the heart of one of China's most valuable user groups, namely its 35 million students. This partnership allows our platform to benefit from new potential revenue streams in the provision of recruitment services and higher margin B2C sales of our existing products to this user group.
"Furthermore, the student platform is expected to develop into a substantial database, which we believe will be attractive to a broad range of advertisers seeking to target this sector.
"We are delighted to be working with some of China's largest organisations across the whole spectrum of the platform and are excited about the opportunities this will create for the group as we aim to take a substantial position in one of China's most important consumer markets."