16 August 2016
Agency is first in the North West to achieve Sitecore award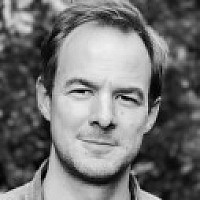 Kagool has become the first digital agency in the North West to reach 'Platinum Partner' status with global digital software company, Sitecore.
Kagool's chief executive Chris Short
The agency's 65-strong team uses Sitecore's technology to provide digital services and solutions to clients including Fairtrade, Britvic, Zenith, British Gypsum and Manchester City FC.
The Platinum Partner award is in recognition of "expertise, credentials and ability to deliver on the Sitecore platform".
Kagool recently won the Sitecore Experience Award for 'Best Use of Content Management' on a global website rebuild project for the Formica Group.
Simon Etherington, Sitecore UK MD said: "Kagool truly deserve their place in our top partner tier. Kagool is very active in the Sitecore community. They're committed, keep us informed, and update us on what they're doing with our mutual customers."
Kagool's chief executive Chris Short added: "We're delighted to achieve Sitecore's top partner level. We compete across the UK with the top tier of digital agencies. It's a real feather in our cap to have formal recognition of our expertise and track record."