01 July 2016
Manchester City reveals new website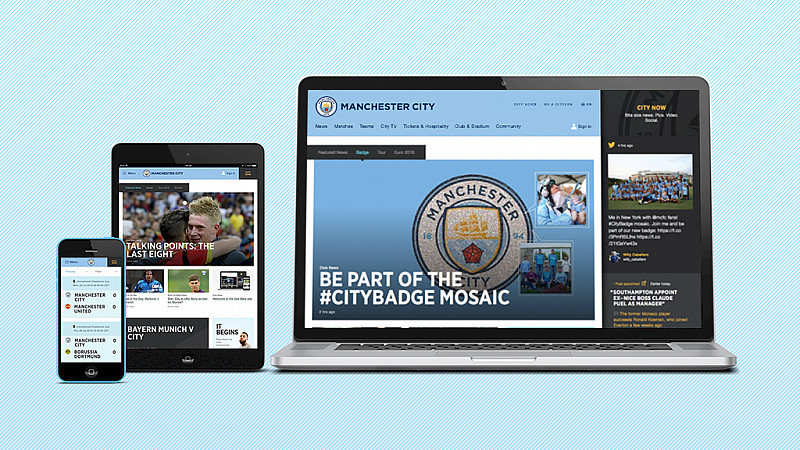 Manchester City says it is "entering a new chapter" with the launch of its new website.
After months of research, development and planning, it says that the new site "underlines the Club's commitment to innovation, fan engagement and participation."
"What you see today is the culmination of a long journey of co-creation, of engaging with our fan base, listening to their needs and observing their behaviour," the club stated.
"Following multiple rounds of focus groups, surveys, prototype designs, and user testing, in March we released a Beta site and invited supporters to test it out and share their feedback. We received thousands of survey responses and comments from around the world, allowing us to build in improvements resulting in a site that caters for the needs of all fans, responds to the weekly and seasonal rhythms of the football club, celebrates the highs of our teams and records the story of Manchester City."
One of the new features is City Now, a real-time continuous stream of "snackable" social content from across the club, the fans base and wider football community.
It has given its in-house television station, CityTV, a more enhanced role, with more video content, curated playlists and a feature to save videos to view later.
The club also stated that the homepage adapts to the various match phases, from match build up to post match reaction - "complementing the fan's mind-set at any time."