16 June 2016
M&A Week Day 4: Northern targets for Private Equity and VC deals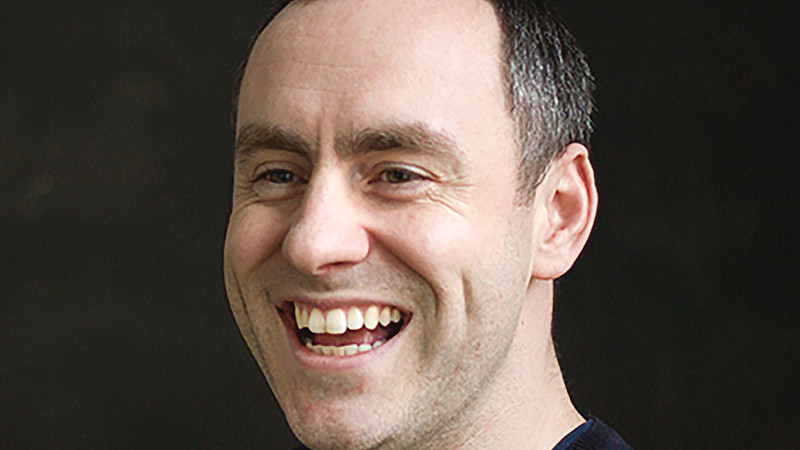 In the fourth part of our exclusive piece of research - conducted by Zephyr in association with Knight Corporate Finance and Clarion Solicitors - we turn to those Northern creative companies who have been targets for private equity and VC deals.
You can jump straight to the table, but first, Nick Jaspan speaks to key players involved in some of the big deals of the past few years.
MBOs, private equity and chunky growth finance represent roughly 15% of transactions. Historically, private equity (venture capital) firms steered clear of 'people businesses' in the creative sector but with IP, recurring revenues, products and tech hardware now increasingly viewed as tangible assets, the creative and digital sectors are enjoying a period of sharply growing private equity interest.
Sam Davies, of Knight Corporate Finance, says that this interest is "is in line with the overall sentiment in the Private Equity buyer community, which is becoming increasingly competitive and looking more favourably on the media sector to find their return".
The transactional data company Zephyr has identified around 70 deals for us over the course of this week's analysis spanning PE investment and MBOs, some of which were transacted under the radar while others will be known to many Prolific North readers.
"Naïve, stupid and too gung-ho for our own good"
The MBO of Intermarketing Agency in Leeds was an unusual one in that, almost alone of the million pound plus deals involving change of ownership, the deal was funded entirely through bank and directors' debt.
Steve Sowden, who led the MBO along with his Intermarketing colleague Jamie Allan in 2011 during the eye of the recession, said the pair were in hindsight "probably naïve, stupid, too gung-ho for our own good and too bloody-minded in that we were adamant we would have nothing to with private equity investors - we'd heard too many scare stories".
Steve Sowden led the MBO of Intermarketing with colleague Jamie Allan
Sowden and Allan were both in their 30s with young families and had been at Intermarketing for several years. The two were reasonably satisfied with their own lot but a tad discontented with what they saw as a lack of ambition at the agency: it had become a profitable solid lifestyle business for the three owners. Sowden and Allan decided they could do better and approached the owners to see if they would sell. They received a prompt and positive response.
One of Sowden's first tasks was to prepare a business plan. In the year leading up to the MBO, Intermarketing had turned over £10.5m on which it made margin of 10% and employed 48 staff, but, to his utter amazement, there wasn't a business plan which he could base his plan on. "This revelation simply reinforced our conviction that Jamie and I could revitalise the business."
Growth since the MBO in 2011 has averaged 17% YOY and staff numbers have risen to 130 with new offices opened in London, Amsterdam and Sydney. Sales for the year to March '16 rose to £18.5m and a PTP of £2.34m.
Although the pair's bloody-mindedness to do it on their own along with "some incredible support from Yorkshire Bank", Sowden says that should the need now arise for some significant funding to enable an acquisition or a major new investment, they would probably seek private equity investment rather than rely on debt. But he acknowledges this change in mindset has more to do with the changed and significantly larger financials that would now be required.
Looking back, he believes that he and Allan may have been somewhat fortunate but that if others are considering their own buy-outs and think they can do it without placing undue financial stress on the business, "then there's simply nothing better that you can do. And if you do decide to do it, try to do it with friends".
"We're a creative business with a lot of egos"
This notion of doing it with people you like is also echoed by Patrick Howells of the Fresh Group, but in his case, the theory extends to the private equity backer they brought alongside.
Howells and two colleagues undertook the MBO of Fresh in 2014
In June 2014, Howells and two colleagues undertook an MBO of their Cheshire events company Fresh from the two co-founders Nick Porter and Julie Besbrode. The deal value wasn't disclosed but it is likely to end up between £5m to £10m once the buy-out period is completed.
Howells and colleagues had half a dozen "chemistry" meetings with PE firms and received four offers to invest before they opted for NVM with the choice decided by the team's liking of NVM's investment director Andy Leach.
"We're a creative business with a lot of egos," said Howells, "but Andy from the outset seemed comfortable with dealing with that aspect. And when we sat down as a team to make our decision, we were reminded of a comment expressed to us by one of our clients who said they had chosen Fresh in a beauty parade because they felt they would enjoy a drink after work with their designated Fresh account director. We felt the same about Andy."
NVM now owns 50% with Howells and two directors owning 10% each and the two founders retain 9% each.
Fresh has continued to grow at a healthy clip since the MBO. Figures for the last year have not yet been filed but Howells is comfortable saying sales and PTP have risen strongly since the previous year's £15.9m sales and £1.3m ptp. Staff numbers are up to 80 and the business has moved beyond its core retailing base into pharma and automotive (Hyundai being a notable new client).
Leach and the chairman attend monthly boards and Howells says the management information and financials required by NVM "have taken us to a new level".
As to the future and the mandatory exit, Howells and NVM agreed at the outset that their growth policy would not be predicated on the more typical buy and build strategy but simply to be the "best in the UK at what we do and when the time for an exit is upon us, it will be what it will be at the time".
"Having PE money in the game lends additional gravitas"
Having PE lends gravitas, says WRG's David Sharrock
David Sharrock, the COO of one of Fresh's indirect competitors WRG, was actually attracted to the company by the active involvement and engagement of PE company LDC, which along with another PE controls c45% of the live communications company whose latest filed accounts show sales of £56m and a PTL of £104k.
Sharrock, an accountant and former management consultant who has also been the group MD of MEN Media, said the involvement of LDC has seen the company change from being an "owner-managed business which has transformed itself into an international growth-orientated business".
"There's a certain inevitability about PE investment which you accept and actually benefit from as it concentrates management minds on the task in hand, which is essentially to create value between two points of time: the initial investment and the exit and that added value is to everyone's ultimate benefit.
"And for me personally, having PE money in the game lends additional gravitas and financial and commercial discipline and that was a key factor in my decision to join WRG. People who work in PE are driven by a desire to enhance the businesses they invest in. In an owner-managed business, it can be more about the personality of the founders."
WRG is now firmly on the acquisition trail and again this is where the added value of PE comes in, says Sharrock. "Having an organisation behind us which can help us grow internationally and knows people who can help us achieve that is hugely attractive. There is a support and process which is familiar to all involved in leading the company – and it works."
"We realised we were in an arms race"
Summit Media is unusual in that its engagement with PE led to RCapital Partners taking a 65% stake in August 2015, unlike the norm in the creative sector where PE stakes are usually minority stakes: albeit their covenants usually allow control should matters go awry post-investment.
Summit's Hedley Aylott
Summit, as it now refers to itself, experienced heady growth in recent years seeing sales rise to over £40m on the back of SEO and paid search, becoming one of Google's core dozen-strong commercial partners in the North. The business, controlled by Hedley Aylott and his mother, was based in a former prison and the company's colourful history includes employing several former inmates along with ownership of polo and flying clubs.
But a couple of years ago, Hedley and his exec colleagues saw the opportunity to move the business into a new area and develop what they felt could be a ground-breaking new 'digital marketing intelligence platform', and they decided to invest heavily in the concept. However, the sums required to make it work were proving challenging to a company which was making PTP of £172k on sales of c£40m.
As Aylott says: "We realised we were in an arms race to develop a world-class product and we decided we needed to actively seek out investment for our technology product and we spoke to several PEs who we felt could help us accelerate the process."
As part of this process, Summit took advice and withdrew from its non-core activities and slimmed down operations ahead of investment. The PE house they chose, RCapital Partners, is better known for its turnaround activities but Hedley states that its MD Jamie Constable was blown away by the business and its potential on his first trip to the company's HQ in the suburbs of Hull.
A deal was struck and a multi-million sum was invested in Summit, primarily around the product now known as Forecaster.com, a URL for which Aylott will not disclose how much they had to pay.
The management team was strengthened with the arrival of a new CFO and COO and the nascent data science and insight consulting team has grown from two to over 20 while staff numbers overall have risen to 140 across offices in Hull, London and the Czech Republic.
Aylott will not disclose the current year's – end May 2016 - profitability beyond stating it will be "Summit's most profitable ever as both Forecaster and the rest of the business are flying. We have unquestionably entered a period of strong trajectory growth which combined with our own IP will make us increasingly valuable".
"Are you building your business to realise value or enjoy a good lifestyle?"
Jeremy Middleton, CEO of content creation company Hangar Seven, sold a stake of 18% in his company to Catapult Venture Managers in 2011 for £1m including some debt. At the time Hangar Seven was just over two years old and Middleton and his co-directors wanted to up their rate of growth and in particular expand into London but were faced with a small problem - the recession and lack of funds.
Hangar Seven expands in LeedsMiddleton says they were fortunate in that compared to other PEs, Catapult's investment criteria were less restrictive given the fund's monies were drawn from British Business Bank, the EU and various UK public sector funding pots. But no matter what colour or complexion their money was, Middleton is "eternally grateful" for their support.
New operations were subsequently established in London (two acquisitions), Leeds (another acquisition) and Portugal and the Macclesfield-based company has seen sales increase over the subsequent period from £4.25m to £14m for the year to May 2016 with EBITDA rising to £1.6m for the year.
Although Catapult's approach is as much 'hands-on' as mired in financials, Middleton is quick to add that Catapult has "helped us no end over the years to professionalise the business".
In common with others, he is at pains however to advise other would-be recipients of PE to get to know your friendly (or otherwise) VC before doing the deal. Spend as much time as possible he suggests; three meetings at least and then if it feels good... another three!
And echoing sentiment from others who have been through the experience, Middleton's advice is to be "honest with yourself. Are you really building your business to realise value or to enjoy a good lifestyle?"
"They invested in the jockey not the horse"
Ph Creative's Bryan Adams
Bryan Adams owns 80% of Ph Creative in Liverpool. Enterprise Ventures owns the balance of his company having paid £300k in 2013 for the equity and included a £200k loan. As Adams puts in plain terms: "They've invested in the jockey not the horse and we're mutually working towards a natural exit within the next three to five years."
Looking back at the process, Adams believes that in fact preparing the company for investment, the phrase 'Investment Ready' proved as commercially instructive for his digital agency as the actual investment proved financially. He sought the funds because cash restraints on the business meant that the opportunities he could see he couldn't fully exploit and the investment allowed them to "step up".
When it comes to the exit, he feels it could even be a partial sale as easily as a full sale because "we are establishing new operations as we seek to build the value of our IP".

"In common with hundreds if not thousands of other what were digital agencies, we have to move beyond billing for our time because otherwise we are simply on a treadmill. And by determining what value you can or need to add, that process in itself also allows you to start considering who might be interested in buying you once you've clarified your direction."
M&A Week Day 4: Northern targets for Private Equity and VC deals
Date
Target name
Location
Deal value
mil GBP
Deal type
Acquiror name
12/01/2010
Latitude Group Ltd
Leeds
n.a.
Institutional buy-out 100%
MBO Team
19/02/2010
Rocketfish Ltd
Southport
0.50*
Minority stake unknown %
Mr Daniel Birke
29/07/2010
Ipso Facto Films (Nasty Neighbours) Ltd
Newcastle Upon Tyne
0.15
Minority stake unknown %
NorthStar Equity Investors Ltd
31/12/2010
LINPAC Storage Systems Ltd
Cheadle
n.a.
Institutional buy-out
Chamonix II LP
28/07/2011
Bridge + Tunnel Productions
Newcastle Upon Tyne
0.05
Minority stake unknown %
NorthStar Equity Investors Ltd
15/08/2011
WRG Creative Communications Ltd
Manchester
12.00
Minority stake unknown %
LDC
23/08/2011
Bezier Holdings Ltd
Ossett
n.a.
Institutional buy-out 100%
HIG European Capital Partners LLP
19/10/2011
Hangar Seven Ltd
Stockport
1.00
Minority stake unknown %
Catapult Venture Managers Ltd
09/03/2012
GW Askew & Son (Printers) Ltd
Doncaster
n.a.
Acquisition 100%
Whitesprint Group Ltd
27/03/2012
Brand Addition Ltd, Kreyer Promotion Service GmbH
Manchester, Hagen
24.00
Institutional buy-out
HIG Milan UK Bidco Ltd
03/04/2012
Survival Media Ltd
Liverpool
n.a.
Minority stake unknown %
AXM Venture Capital Ltd
23/05/2012
Sentric Music Ltd
Liverpool
n.a.
Minority stake unknown %
AXM Venture Capital Ltd
31/07/2012
Trylife Ltd
Newcastle Upon Tyne
0.15
Minority stake unknown %
NorthStar Equity Investors Ltd
01/08/2012
Intoprint (UK) Ltd
Leeds
n.a.
Institutional buy-out 50%
Seneca Investments Ltd
30/08/2012
Marketing Leeds Ltd
Leeds
0.50
Minority stake unknown %
Government's Regional Growth Fund
20/09/2012
Carbon Digital Ltd
Salford
n.a.
Minority stake unknown %
AXM Venture Capital Ltd
07/02/2013
Ph Creative Ltd
Liverpool
0.50*
Minority stake unknown %
Enterprise Ventures Ltd
30/03/2013
Learning Curve Group
Bishop Auckland
n.a.
Management buy-out unknown majority stake %
MML Capital Partners Limited
03/04/2013
Fishawack Ltd
Knutsford
13.00
Institutional buy-out unknown majority stake %
Growth Capital Partners LLP
24/04/2013
Starfish 360 Ltd
Wilmslow
0.22
Minority stake
Enterprise Ventures Ltd
15/07/2013
York Mailing (Holdings) Ltd
Leeds
10.00
Minority stake unknown %
Business Growth Fund plc
05/08/2013
Branded Reality Ltd
Manchester
n.a.
Minority stake unknown %
AXM Venture Capital Ltd
03/12/2013
Granby Marketing Services Ltd
Blackburn
3.80
Management buy-out unknown majority stake %
MBO Team
28/02/2014
Trader Media Group Ltd
Manchester
700.00*
Institutional buy-out 50.1%
Apax Partners LLP
04/06/2014
Fresh Approach (UK) Ltd
Cheadle
n.a.
Management buy-out 100%
Newco
29/09/2014
GSE Research Ltd
Bradford
0.40
Minority stake
Finance Yorkshire Ltd
31/12/2014
i-Resources Ltd
Newcastle Upon Tyne
0.08*
Minority stake unknown %
Northstar Ventures Ltd
18/02/2015
Tecmark Ltd
Manchester
n.a.
Minority stake unknown %
AXM Venture Capital Ltd
19/08/2015
Summit
Hull
n.a.
Minority stake unknown %
RCapital Partners LLP
03/09/2015
York Mailing (Holdings) Ltd
Leeds
n.a.
Management buy-out unknown majority stake %
MBO Team - United Kingdom
29/04/2016
Imagesound plc
Chesterfield
10.23*
Institutional buy-out 100%
ECI Partners LLP
See our full M&A series:
M&A Week Day 1: Northern creative companies acquired between 2010 and 2016
M&A Week Day 2: Northern creative companies acquired between 2010 and 2016 (part 2)
M&A Week Day 3: The Northern acquirers buying companies based elsewhere
M&A Week Day 4: Northern targets for Private Equity and VC deals
M&A Week Day 5: Mergers and acquisitions in the creative industries: a concluding perspective
Data compiled by Zephyr