27 May 2016
Fat Media co-founder departs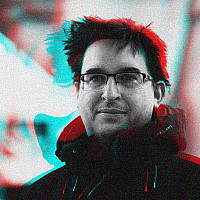 Fat Media's co-founder and creative director, Dominic Williams, is to leave the agency at the end of the month.
He set up the Lancaster agency 11 years ago and will now pursue "new challenges."
"I've decided that after 11 years it's time to move on to some new challenges. It will be a wrench after giving my all to the business since founding the company in 2005, and I will dearly miss all my Fattie colleagues. I'm immensely proud of everything we have achieved here over the years, and the reputation for amazing creative work we have built.  However, for me personally and professionally the time is right for a fresh start - but not until I've had a well-earned holiday and rest this summer!" he said.
"I leave Fat Media in good hands. We have a great team, the company is thriving as always and getting Fatter by the day – long may that continue."
The agency has promoted senior designer, Tom Kidd as its new head of design.
"I joined Fat Media almost 2 years ago to the day, and now I'm stepping into an exciting new role, along with some very large shoes (thanks to Dom's size 12's)! Despite this, I couldn't be happier in taking on this exciting challenge. I'm looking forward to carrying on the momentum by pushing the design team forward and perhaps winning some awards along the way," said Kidd.
The agency was acquired 2 years ago by Cumbrian entrepreneur, David Durnford and it's since gone on to buy Strategy Digital and Reachlocal.