16 May 2016
BBC launches hunt for Salford-based in-house creatives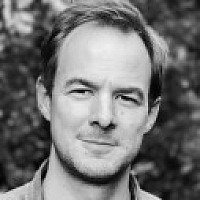 The BBC has begun recruiting for a number of Salford-based creatives to work for its new in-house agency.
BBC Creative, a rival to the likes of 4Creative and the corporation's first department of its kind, launched earlier this year and will take responsibility for the majority of the broadcaster's marketing campaigns.
It will replace the role previously performed by Red Bee Media, which had a decade-long exclusive production deal with the BBC until 2015. It's also expected to deliver savings of around £1.3m a year.
Under the direction of Justin Bairamian and former Adam & Eve/DDB creative directors Aidan McClure and Laurent Simon - who joined in March - it is now building a team to be based across London and Salford.
The BBC is now looking for Creatives, Designers and a Production Traffic Manager to work predominantly on BBC Sport and CBBC/CBeebies campaigns in Salford. The corporation won't reveal how many posts it is recruiting for.
BBC Creative director Bairamian recently told Campaign that the new in-house agency would be "very ambitious".
He said: "People should be able to come to the BBC and do their best work – that's the bottom line – partly because the BBC deserves it as a public-service broadcaster. We should be really ambitious."
BBC Creative has recently worked on the trailer campaign for its Attenborough at 90 programmes: