30 April 2015
Music creates funding site for BFI and British Council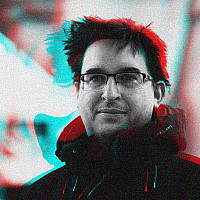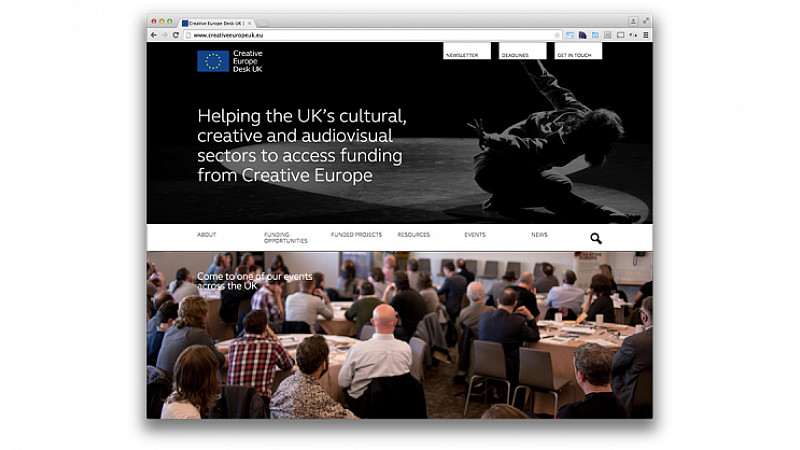 Music has designed a website for Creative Europe Desk UK, a new initiative from The British Council and British Film Institute.
The site offers information and advice on Creative Europe, the EU's funding programme for the cultural, creative and audiovisual sectors.
€1.46 billion of cash is available between 2014 and 2020 through Creative Europe, and Music was brought in to provide a "visually engaging platform" including details of funded projects, training and networking opportunities.
"Creative Europe is a fantastic resource that many creative companies can apply for but possibly don't know they can. The new website we have designed simplifies the user experience and gives a platform for the visually rich projects Creative Europe supports. The next stage of the campaign will be the launch of a brand film that explains the mission of the organisation," explained Music's creative, Oliver Wigglesworth.
The Manchester agency held user experience workshops with key stakeholders in the UK, to find out how they navigated through previous EU funding websites. It then designed a "modern minimalist website" to reflect the organisation's branding.
"We are delighted to be unveiling our new website to our audiences in cultural, creative and audiovisual sectors, in the UK and beyond. We hope that our current visitors will enjoy the contemporary style and user-friendly navigation of our new website and that this new online platform will allow us to reach out to new audiences and to inform them about the exciting funding and opportunities available through Creative Europe," added Agnieszka Moody, director of Creative Europe Desk UK.
"For the first time, users can discover and be inspired by all projects supported by Creative Europe in 2014 involving UK organisations, from video games to literary translation, Oscar-winning films to international dance initiatives."