27 April 2015
MC2 handed UK trade brief by Sydney-based finance company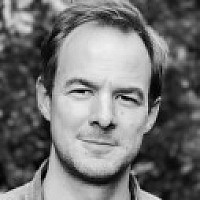 Manchester agency MC2 has been appointed by Australasia's largest specialist working capital provider, Scottish Pacific, to launch its new division to the UK market.
The Australian firm is opening in London to take advantage of the shortfall in funding available for small companies, and is the first stage in globalising its trade offering. The initial focus will be on British companies that are sourcing products from overseas and it has funding lines exceeding £260m available to lend to SMEs.
MC2 is launching the firm's UK offering to the national and financial trade media, as well as introducing Ed Bracey as executive director to lead the new offshoot.
Liam Buckley, account director at MC2, said: "Scottish Pacific has an excellent reputation across Australia and New Zealand and we're confident its new offering will be well-received in the UK."
Wayne Smith, head of marketing and product development at Scottish Pacific, added: "We chose to work with MC2 as we knew it had a strong track record of handling PR and communications within the financial and professional services space."
MC2 says the appointment adds to its existing international work in the US, China, Germany and Switzerland.