20 March 2015
Bolser celebrates happiness with the United Nations and MixRadio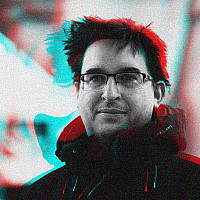 Leeds digital agency, Bolser, is behind a major new website for the United Nations and its partner, MixRadio.
The site was developed to celebrate the International Day of Happiness, which celebrates human happiness and wellbeing.
Happy Sounds Like is promoted worldwide, in the 8 official languages of the UN and highlights the role that music plays. Users are asked to nominate a song which brings a smile to their face, with the most popular making the #HappySoundsLike playlist, which will be available for free throughout the course of today.
In the build up to the day itself, the website has hosted messages and videos from music stars and UN ambassadors including Ed Sheeran, John Legend, Cody Simpson, Michael Douglas, Fatboy Slim and Ban Ki-moon.
"As you can imagine I'm absolutely delighted to be involved in this work from the partnership of the UN and MixRadio. It comes as recognition of our skills that we can deliver creative excellence and a robust, technically brilliant web site that works on billions of Internet connected devices worldwide," said MD Ashley Bolser.
The site was developed to work across a range of computers and smart devices popular around the globe.