18 February 2015
"Seminal moment" as digital predicted to hit 50% of overall ad spend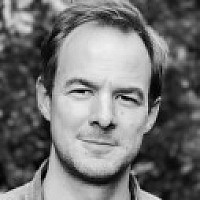 Digital advertising will for the first time account for half of all spending on advertising in the UK this year, a new report has predicted.
Strategy Analytics has forecast that nearly £8bn will be spent on digital advertising this year, an increase of 9.5%.
That's more than twice the amount expected to be spent on TV (£3.8bn), and considerably more than print (£2.5bn), outdoor (£910m), radio (£492m) and cinema (£179m).
The UK is the first of around 25 countries tracked by Strategy Analytics to reach the 50% threshold. Digital accounts for a third of ad spend in Western Europe and 30% globally.
Michael Goodman, co-author of Strategy Analytics' report, said: "Digital crossing the 50% share threshold is a seminal moment in the history of the ad industry, particularly factoring in its dominance in the UK compared to globally.
"However, TV's declining share is actually less about ad pounds flowing out of TV and more about them flowing into digital from print and radio. Thus, broadcasters such as ITV, Channel 4 and Sky will see little, if any, real decline in revenues – just a shift in the source from linear TV ads to online video."
The surge in ad spend will be driven mostly by mobile (23%), social media and video (both 18%).
Goodman predicts that digital's share of ad spend will rise to 56% in the UK by 2018, while print's market share will fall to 12% in 2018.