13 November 2014
Jigsaw24 acquires Matrix Software Development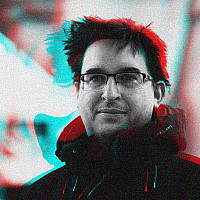 Creative and education IT firm, Jigsaw24 has acquired Knutsford-based Matrix Software Development.
The flagship product for Matrix is Matrix CMS, which is used by retailers, including Next, Maplin and Go Outdoors.
The fact that it complements Apple and Adobe software is seen as a major plus for Jigsaw24, which specialises in both brands. As such the software is expected to see substantial growth through the deal.
"Matrix is a perfect fit for Jigsaw24, with a software product that sits well with Adobe and Apple and complements our existing range of services and our Creative customer base. Furthermore, with the support of Jigsaw24's sales and marketing team we are confident that future sales of Matrix's software can be significantly enhanced," stated Martin Balaam, CEO of Jigsaw24.
It marks further growth for Jigsaw24, which is based in Nottingham, but has a second office at MediaCityUK's Greenhouse. It recently acquired B2B reseller Square Group and earlier announced a turnover of more than £80m.