24 February 2014
Coolpink was perfect fit says buyer Blue Logic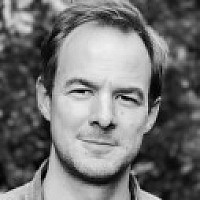 Blue Logic Digital, the new owner of Coolpink, has explained the reasons behind the swoop for its "next door neighbour".
On Friday we revealed that Blue Logic had acquired Coolpink's brand and assets, a few weeks after its fellow Leeds agency had ceased trading.
A number of parties had been interested in Coolpink, whose client list included Asda, Smeg, Weber and Warner but who fell into administration after long-term client DFS took its marketing in-house.
Mark Rushworth
Mark Rushworth, Blue Logic Digital's head of search, told Prolific North that the opportunity to buy up Coolpink made sense for the agency in the wake of a recent rebrand.
He said: "We have offered web development and search marketing for a number of years, but in February we made the decision to rebrand. We included digital in our name, decided to become a full service digital agency and really up the ante.
"It was coincidence that Coolpink came up for sale, but they're based next door to us in Leeds and they have a good brand."
The fate of the Coolpink brand is still up for debate, and Rushworth said that in the short term at least the two agencies will run side-by-side.
The Blue Logic Digital team currently numbers eight, including two former Coolpink staff.
Rushworth added: "Top down [including parent company Blue Logic] our focus is Yorkshire. We believe Yorkshire has a lot to offer, there are a lot of good brands up here for us to work with, including industry, retail and e-commerce.
"We don't feel the need to look to London; that said, if we were offered work from the South, we wouldn't be turning it down."
Blue Logic Digital is owned by Blue Logic, an IT support and network solutions firm in Leeds and Hull.
Additional reporting by Stephen Chapman