06 September 2013
Liverpool barristers launch online legal community Pro-VIDE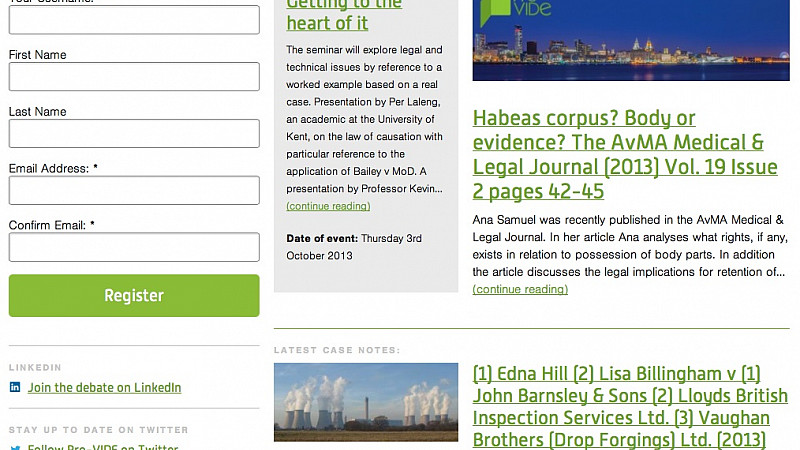 A team of barristers from Liverpool has set up a new online service for the legal community.
In what's thought to be a UK-first, Pro-VIDE-Law, offers advice, sector news and a platform for debate as well as offering information about current legal issues, case notes, discussion forums and training opportunities.
"We have recognised for some time that there has been a real need for a channel such as this.  There is a perception that there isn't enough reference material available from cases actually been decided by the court leaving academics short on valuable information.  There is also a lack of real debate and discussion around legal and technical issues," explained barrister and contributing editor, Charles Feeny.
"We wanted to create a website which had all of the vital information in one place.  Our idea is to provide professionals with a space where they can contribute their ideas and learn from other like-minded specialists from across the country.  We want to offer them a much needed source of material, key information and opportunities for training."
Feeny has set up the free service with Wendy Owen, Lorraine Manser and Anna Samuel and a team of barristers working out of St Johns Buildings Chambers at India Buildings in Liverpool.
It will primarily focus on personal injury, clinical negligence and industrial disease litigation.