30 September 2013
Digital specialist Baker joins Freshfield from Piranha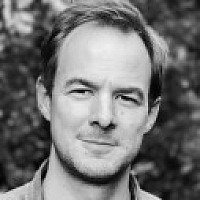 Lancashire marketing agency Freshfield has appointed Steve Baker as a digital development consultant.
Baker joins from Preston-based Piranha Internet, where he had spent six years. He brings over 13 years' experience and is the second digital specialist to move to the agency this year.
Steve Baker
Freshfield managing director Simon Turner said: "Digital marketing is now an integral part of our offering and we want to be able to provide our clients with the best digital knowledge and skillset to work in tandem with our other services such as PR, design and social media.
"With Steve's substantial experience in digital development across a variety of sectors, he will be a great asset to the team and there are certainly plenty of projects for him to get his teeth into."
Baker added: "I'm joining Freshfield at an exciting period of growth for the company. Digital marketing is much more effective when blended with other marketing disciplines and I'm looking forward to getting involved in some integrated campaigns."
Freshfield, which is Lancashire's only member of the Public Relations Consultants Association, works with clients including Wigan & Leigh College and the iCare Group.