18 July 2013
M-commerce thrives as online retail records highest growth in two years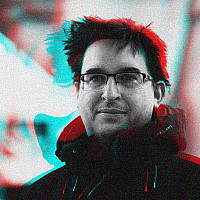 New figures have revealed that online retail sales have grown 20% year on year in June, which is the highest recorded growth in 2 years.
Transactions through mobile devices, m-commerce, is up 136% in the same period - an increase of 8% over the month.
The figures have been released by IMRG Capgemini e-Retail Sales Index, which also showed that the average basket value (excluding travel) in June stood at £79, which is down 9% over the year. It states that this is due to seasonal online promotions, which have seen online sales boost, but reduce basket value.
Mobile conversion rates went up to 2.03% (June 2012: 1.27%) bringing them closer to those of desktop's.
"We haven't seen the rate of year-on-year growth recorded in June for two years, which is around the time confidence in an economic recovery seemed to be heading toward its lowest ebb," said Tina Spooner, chief information officer at IMRG.
"The solid growth last month was driven by a strong performance in clothing, perhaps as a result of heavy discounting, however the UK online retail market has performed remarkably consistently throughout 2013 so far, which may signify an overall improvement in consumer confidence that will be welcome news for many."
The IMRG Capgemini Index tracks online sales, which it defines as "transactions completed fully, including payment, via interactive channels" from any location, including in-store.
Over one hundred e-retailers now regularly contribute data to the index, including Shop Direct Group in Liverpool, the Bury-based JD Sportsfashion Group, Boohoo.com in Manchester,