04 March 2013
JMW launches new claims website after I-COM redesign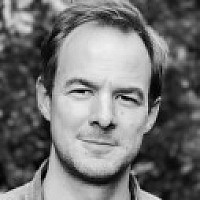 JMW Solicitors has relaunched its personal injury claims website YouClaim following a redesign by I-COM.
The Manchester law firm originally made a six-figure acquisition of the company - and related car hire business Wheels at Once - back in 2007.
The site has been in use and actually underwent another redesign a couple of years ago, but with sweeping changes to the personal injury claims industry coming later this year the company decided to re-evaluate the site altogether.
After I-COM's successful redesign of its main website, JMW instructed the Manchester-based digital marketing agency to take a fresh look at YouClaim, including a new SEO strategy.
JMW's Richard Powell
Richard Powell, partner at JMW and one YouClaim's directors, said: "With the personal injury and clinical negligence sectors set to undergo sweeping reforms over the coming months, starting with the implementation of the Legal Aid, Sentencing and Punishment of Offenders Bill in April, we felt it was the right time to look at our claims management offering.
"The refresh of our YouClaim website will make the claims process clearer and more straightforward for people who are considering making a claim for personal injury.
"There is a lot of negativity surrounding claims management companies and it is important to us that anyone considering making a claim via YouClaim understands that we are not as unscrupulous as some of the other companies out there.
"When an individual makes an enquiry through either the YouClaim website or over the phone, our goal is to provide straightforward advice on their potential claim and match that individual to the most appropriate solicitor to deal with their claim."