15 February 2013
Wrigley to leave CTI Digital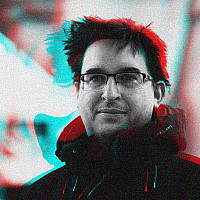 CTI Digital director, Steve Wrigley, has announced that he's to leave the company.
Wrigley has spent more than 3 years at CTI Digital including a 6 month stint as managing director. He said in a statement:
"I've had a great 3+ years working with Nick [Rhind] and the gang. [It's] time for a change though, a bit of family time & travelling, then onto a new adventure in the summer."
Chief executive, Nick Rhind, told staff of Wrigley's decision this morning, he added:
"I'm sorry to see Steve move on as he has been a great part of the company through some quite incredible growth and given me time to have some time with my family. I'm sure we will work together again in the future and he is always welcome back to the CTI Family. A break's always good when you're not tied to anything."
Earlier this week Rhind revealed that the company was to open its first overseas office in Sydney and he has further expansion on his mind.
"I do think it will give CTI the chance to bring in new blood and experience as CTI looks to make some massive strives in its core offerings.
"We're already working on some great government Drupal projects and will be able to announce some cutting edge apps," he continued.
"There are busy times ahead and I'm looking to my team to make it successful."