09 June 2017
Pip Ahoy! Makes Chinese debut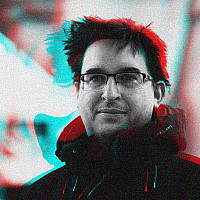 CHF Entertainment has partnered with Yecheng Shanghai Media, Wings Media and China Telecom to take its Pip Ahoy! series to China.
The Manchester indie has already dubbed the first 52 episodes into Mandarin, so that it can air across IPTV, SVOD and satellite channels throughout the country.
Networks including Shanghai Online, Shanghai IPTV and BesTV have already ordered the show, which means it could be available in as many as 900m homes.
"Here at Yecheng Media we have been working with CHF Entertainment to secure and manage collaborative partnerships for Pip Ahoy! such as those with China Telecom and Wings Media (SMG). The series has been very well received across many platforms," said Tong Zhou, CHF China consultant.
"We are very much looking forward to building a pan-Asia presence for Pip Ahoy! and supporting CHF Entertainment across its entire portfolio."
A third 26x11 minute series of the show is now in production, in collaboration with Wings Media.
"We are very excited to be working with Yecheng, Wings Media (SMG) and China Telecom in this fascinating and growing market. We have received some great feedback for the series which has already encouraged Licensing and Merchandising interest too - a very promising start," added Jenny Johnstone, commercial director at CHF Entertainment.