07 February 2017
Made TV partners with Leeds-based app on new dating show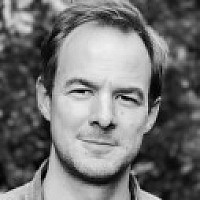 Local TV network Made Television has partnered with dating app JigTalk on a new dating show called 'Getting Jiggy with Josie'.
Hosted by reality TV star Josie Gibson the show will be launched across the Made Television network from the spring.
Alex Durrant (left) and Max Adamski, co-founders of JigTalk
Produced by Made's in-house production team, it's said to be the first time a mobile app has co-created a television programme.
David Emin, Made's director of commercial content, said: "We are thrilled to be working in association with JigTalk. Theirs is an innovative, fun and responsive new dating app and a perfect partner for Made's very first dating show."
The show will be aired across the entire Made TV network in Birmingham, Bristol, Cardiff, Leeds, Liverpool and Tyne & Wear.
It will feature a "unique mix of blindfolds, awkward tasks and Cilla-esque probing questions" about each contestant.
Alex Durrant, co-founder of Leeds-based JigTalk, added: "The show encompasses everything we love about JigTalk: encouraging daters to lead with their personalities, bringing excitement back into dating and unleashing the comedian in everyone!"