18 November 2016
New York launches tourism campaign for Fantastic Beasts despite Liverpool locations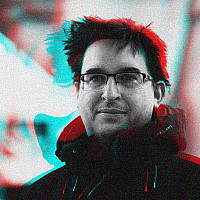 New York's official tourism agency is jumping on the back of the new Fantastic Beasts and Where To Find Them film - even though none of the filming actually took place in the city.
In fact, the New York locations were filmed in Liverpool and on Warner Bros. sets in Leavesden.
Nonetheless, NYC & Company is promoting "Fantastic NYC" to drive tourism to the city.
"There is a powerful link between film and tourism and the launch of Fantastic NYC is a wonderful opportunity to promote the modern-day magic of New York City to a global audience," explained Fred Dixon, CEO and president of NYC & Company.
"By inspiring visitors to come and experience the enchanting locations seen on screen, we can drive growth from tourism and its economic benefits across the City's five boroughs."
There will be curated editorial content and social media utilising #fantasticnyc, these will include Magic NYC, Hidden NYC and Beastly NYC.
Marketing will also feature in the UK, specifically London, to push package offers to New York.