18 March 2016
Crackit North wins first ITV commission with Bargain Shop Wars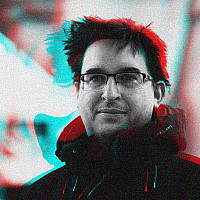 Crackit Productions' new office at MediaCityUK has secured its first ITV1 series, Bargain Shop Wars.
The 6 part documentary will go behind the scenes of Pep&Co, one of the country's newest high street retailers.
Airing the spring, it will show how it launched 50 stores in just 50 days in the summer of 2015. It will examine the challenges it faced and how its competitors reacted.
"We were delighted to throw open our doors to ITV, because we wanted the nation to have a behind-the-scenes look at what it takes to bring high quality, low price family fashion to some of the country's most loved towns," explained Adrian Mountford, managing director, Pep&Co.
It was commissioned by Priya Singh at ITV with Crackit North's production team led by Kerry Brierley (Pound Shop Wars).
"We all love a bargain and this series immerses us in the engaging stories of people on both sides of the counter in the search for big sales and big savings in high street fashion," added Singh.