19 January 2016
Steve Coogan to play Stan Laurel in Laurel and Hardy biopic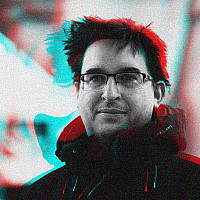 Steve Coogan (Philomena, Alan Partridge) will play Stan Laurel in a new BBC film about the comedy double act.
He will be starring alongside John C. Reilly (Guardians of the Galaxy), who'll portray Oliver Hardy.
Laurel was born in Ulverston, before heading to Hollywood where he found fame. However, this story finds the duo later on in life, when they take on a variety hall tour of Britain in 1953.
Written by Jeff Pope, it will reveal that the tour began very badly, with low audience turn-outs, but eventually became a hit, albeit amid ill-health for Hardy and the realisation that their careers were nearing an end.
"When I watch their movies, in my head it is forever a Saturday morning and I am six years old watching the TV at home utterly spellbound," explained Pope.
"I am aware of the huge responsibility of bringing their characters to life, but I have not treated the boys with kid gloves or looked at them through rose coloured specs. They are living and breathing characters, with flaws and shortcomings. The research into this story threw up so many details and facts that I had no idea about. But everything I have done has come from a place of love and more than anything else I hope this shines through."
It's been developed by BBC Films, alongside Fable Pictures and Sonesta Films. Jon S Baird (Filth) will direct.