28 August 2015
BBC Two to revive the dance hall days in Bolton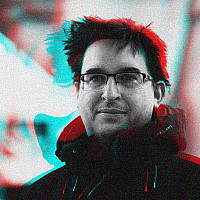 BBC Two has commissioned a 3-part series, which hopes to revive the dance hall glory days in Greater Manchester.
World-renowned choreographer, Jack Murphy has taught Daniel Craig to jive and Emily Blunt to waltz, but next he wants to get the people of Bolton dancing.
Filmed by BBC's in-house factual entertainment team, Dance Hall Days (working title) will take over the Palais de Danse in the town, which once hosted Come Dancing. Here, Murphy will track down some of the original patrons, who last danced in the venue in the late 50s. The aim is to help recreate the heyday and throw open the doors to a new generation and teach them the dance hall classics.
"It is an absolute privilege to be involved in Dance Hall Days for the BBC as it is deeply personal; my parents met in 1952 at a Dance Hall called Palais De Danse in Portstewart, Northern Ireland. This project gives me the wonderful opportunity to meet my parents before they met me!" said Murphy.
The question is can he get locals to waltz, tango and jive and follow the etiquette of old, where women were asked to dance and alcohol was banned?
"Jack brings genuine passion, enthusiasm and expertise to the show and I'm looking forward to seeing how he plans to bring partner dancing back to the heart of a local community in one of the most iconic dance hall locations in the region," said Rachel Ashdown, BBC commissioning editor.
The series has been developed by Rachel Arnold, Richard Hastings and the in-house factual entertainment team. The executive producers are Arnold and Becky Clarke.
It's slated for transmission in 2016.