16 March 2015
Iggy Pop to host weekly Friday evening show on Radio 6 Music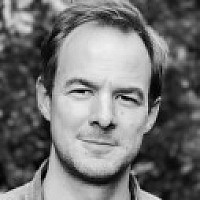 Punk legend Iggy Pop has been handed a regular slot on BBC Radio 6 Music.
The singer will host a weekly Friday night show from 7pm to 9pm, presented from his studio in the States.
Iggy Pop will host a weekly Friday evening show on 6 Music
Last year he covered for Jarvis Cocker on the station and also gave the annual John Peel Lecture at the Radio festival in Salford.
Tom Ravenscroft's show will now move to the 9pm to midnight slot and the 6 Mix show will be dropped.
Iggy Pop said: "Having sat in for Jarvis Cocker last year on BBC Radio 6 Music, I found myself realising how good it was for me. I hope it was good for somebody else too. So I'm gonna do it again this year, on early Friday evenings; what we call in the USA the 'happy hour'.
"It's kind of an edgy point right at the end of the designated work week, and I'll try to play quite a bit of music that's new and stimulating, mixed with very old classics from the blues and jazz masters of the 1920s through 50s that are a little more moody. I'm gonna think myself as a kind of atmospheric bartender. I'll try to do my very best."