09 February 2015
True North co-founder Glyn Middleton launches indie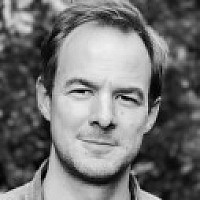 Glyn Middleton has launched his own independent production company six months after leaving True North.
Middleton founded True North with Andrew Sheldon and Jess Fowle in 2002 but left the Leeds-based business after investment from Channel 4's Growth Fund in August.
He's now set up Flesh and Blood TV and will focus on documentaries and history and arts films.
He told Prolific North: "It's a very simple idea and takes me back to what I did prior to True North, which is just to devise and pitch documentaries that I care about and think are strong and substantial.
Glyn Middleton, formerly of True North
"They tend to be in documentary, history and arts. Those are the areas I am most interested in and where I think I have ideas that can work."
The company comprises just Middleton at the moment but he is planning to hire staff once ideas get commissioned. There has so far not been a significant financial outlay but he will consider taking outside investment once Flesh and Blood gets off the ground.
He added: "I'm hoping the connections I have made over 25 years, and 15 years of True North, will help me to get access to the right people to see if they will work.
"I'm hoping that it will be a great success, but it will be purely down to the quality of the ideas.
"I see myself as a facilitator - all throughout my career I've surrounded myself by people that are better than I am, and this will work in a similar way."
Middleton added that he would be mainly concentrating on his ideas but would also be working with local freelance producers to help get their best ideas in front of commissioners.