11 November 2014
Filming begins in Yorkshire on $25m blockbuster The Hunter's Prayer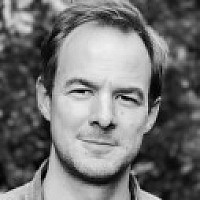 Filming started in Yorkshire today on The Hunter's Prayer, a $25m blockbuster backed by Screen Yorkshire.
Yorkshire will double for a number of international locations on the fast-paced thriller, with scenes to be filmed in Leeds, Harrogate, Helmsley, Scarborough and Saltaire, as well as Hungary.
Sam Worthington will star
The US/UK co-production is directed by Jonathan Mostow (Terminator 3, Surrogates, U-571) and stars Sam Worthington as a solitary assassin hired to kill a teenaged girl.
As well as Screen Yorkshire through its Yorkshire Content Fund, the film received backing from the Ingenious Senior Film Fund, Ingenious Project Finance, Maple Leaf Films and LipSync Productions.
Executive producers include Hugo Heppell for Screen Yorkshire.
Creative England is supporting the production by sourcing locations, crew and filming permissions.
Other recent investments by Screen Yorkshire's £15m Yorkshire Content Fund have included Dad's Army, Black Work, Peaky Blinders and Death Comes to Pemberley.