15 August 2014
Sheffield's local TV station set for September launch after crowdfunding success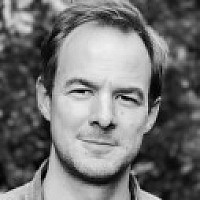 Sheffield's local TV station is all set for launch next month after raising £160,000 through a crowdfunding initiative.
Sheffield Community Media Ltd, a new community benefit society which owns Sheffield Live TV, raised the money - which exceeded its target by nearly £10,000 - through community shares and social investment commitments.
The station believes the initiative is the first of its kind in the UK media sector, with over 100 individuals, businesses and voluntary organisations having applied for between £100 and £20,000 worth of community shares.
Sheffield's local TV station will launch on September 23
The cash will be used to purchase equipment and complete studio facilities for public access and independent production. Sheffield Community Media intends to pay community shareholders a modest rate of interest.
The new channel will broadcast on Freeview Channel 8, Virgin Cable and the internet, with launch day set for September 23.
It already has a guaranteed income stream through a contract to supply news to the BBC, and will also bring in money through local and national advertising and sponsorship. The channel will collaborate with existing community radio station, Sheffield Live!, which has been broadcasting via FM for nearly seven years.
Programmes will cover Sheffield music, sport and culture and the station promises "unique, high quality content".
Steve Buckley, the chair of the new TV channel and a director of Sheffield Community Media, said: "We are delighted that so many Sheffield people and organisations have shown their support for Sheffield Live TV and community-owned media by applying for community shares.
"We'd like to thank them for their support and we look forward to their involvement in the channel. We are in the final phase of our planning to launch Sheffield Live TV which will be locally owned and run for community benefit.
"We aim to develop a multimedia news service and to deliver original, locally-made programming, reflecting the interests and talent of Sheffield people and communities."
Ofcom awarded the digital TV licence for the city to Sheffield Local Television Ltd, which is owned by Sheffield Community Media Ltd, in October 2012. The licence will run for an initial 12 years.