14 August 2014
New ITV crime drama to begin filming in Manchester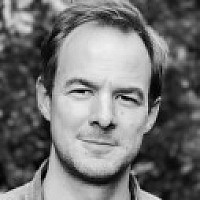 A new three-part crime drama for ITV will begin shooting in Manchester in October.
The Trials of Jimmy Rose (3 x 60') has been written and created by Alan Whiting (Strike Back, Kingdom, Wire in the Blood, Half Broken Things), directed by Adrian Shergold (Lucan, Mad Dogs, Dirty Filthy Love) and produced by Jane Dauncey (Law & Order: UK, Stella, Casualty).
Kieran Roberts
ITV Studios's creative director of drama in Manchester, Kieran Roberts (Coronation Street, Mobile, The Road to Coronation Street, Blue Murder) will executive produce with Melanie Darlaston on behalf of GroupM Entertainment.
The Trials of Jimmy Rose will tell the story of ex-con Jimmy Rose's battle to win back his family and put his gangster past behind him.
Roberts said: "The Trials of Jimmy Rose is a warm, funny and compelling drama about a family man with a criminal past who has to prove it's never too late to start over.
"We can't wait to start shooting in Manchester this autumn and are very excited about bringing Alan Whiting's wonderful story and characters to the screen for ITV."
It was commissioned for ITV by director of drama Steve November and controller of drama Victoria Fea.
November said: "Alan Whiting has created an instantly memorable character, a man with too much to regret and not enough time to make amends. He's been a successful criminal but can he now become a successful husband and father?"
Casting will be announced in the autumn.