17 January 2014
Northern connections for Oscar nominated short The Voorman Problem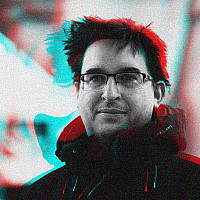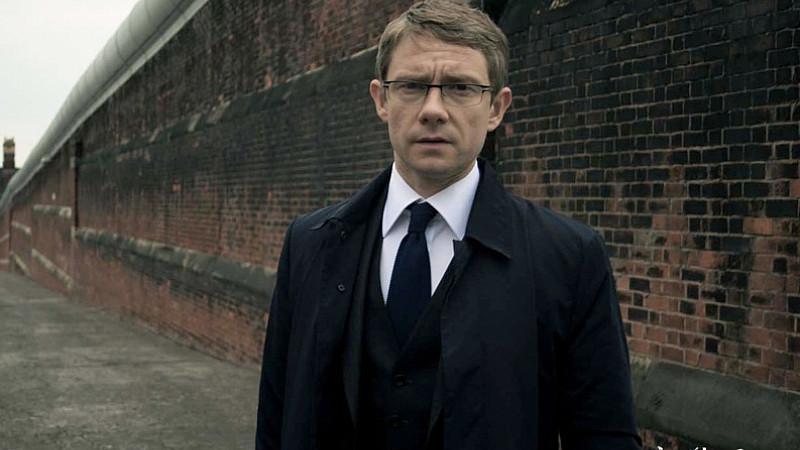 It stars Martin Freeman and Tom Hollander, but Oscar-nominated short, The Voorman Problem, has its roots set very firmly in the North of England.
The Voorman Problem
courtesy Honlodge Productions
Writer and director, Mark Gill is a graduate from the University of Central Lancashire; co-writer and producer, Baldwin Li is a former Granada Television sound engineer and cameraman, while director of photography, Phil Wood is a Northern Film School graduate.
Voorman (Hollander) is a prisoner with a particular problem, he believes he's a god. Psychiatrist, Dr Williams (Freeman) is called in to examine the patient, because he's managed to convince the other prisoners that he's telling the truth.
The nomination means that the team will be heading to Hollywood in March and could walk away with one of the famous statuettes.
Gill graduated from UCLan in 2007 with a first class degree in Moving Image, and almost immediately started work on The Voorman Problem, which is based on an excerpt from the novel, number9dream, by David Mitchell.
He met Li on the set of a short film and the pair decided to work together on the script. Once they'd secured funding, they went on the hunt for star talent and aimed big. Very big. They approached Kevin Spacey at the Old Vic.
Spacey recommended Tom Hollander, who agreed and also helped them secure Martin Freeman for the lead.
So far the film has had 24 official selections at film festivals around the world and won best live action short at the St Louis International Short Film Festival and Best Screenplay at the Corona Fastent. It's also been nominated for a Bafta in the short film category.
The film is made by Li's Lancashire-based Honlodge Productions.