24 October 2013
SIS Live to close its Outside Broadcast division next year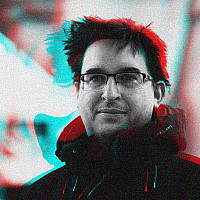 SIS Live has confirmed that it will be shutting its OB division in March next year. It will impact upon 240 staff across the country, including a number at its Pie Factory base.
It comes after the firm failed to win any of the new BBC Sport contracts, which were awarded in September.
"It has become apparent that the Outside Broadcast market has become a commodity marketplace, where price is the dominant factor. Our difficulty in reaching terms with BBC Sport over the renewal of their sports contracts offered a vivid reflection of the problem," said SIS chief executive, Gary Smith.
"As a significant full-service provider in the Outside Broadcast market, SIS has maintained a large fleet of state-of-the-art trucks and equipment and employs more than 200 highly talented staff. Our business has been geared to long-term commitments and strategic relationships, with a commitment to delivering the highest professional standards at competitive prices. This is true across all of our business, not just in the OB market. We have always sought to be competitive in our pricing, but we have never been prepared to sacrifice quality just in order to deliver a cheaper service. In view of the pricing pressure for long term contacts for customers such as the BBC we have come to the conclusion that the Outside Broadcast market, as it is today, no longer offers an arena in which it makes sense for us to continue to operate."
He added that SIS would be be "immediately engaging" with firms who may have an interest in acquiring its outside broadcast capabilities.
"By inviting bids for one third of our work in ten separate lots, BBC Sport opened the way for competitors to bid at marginal prices, ignoring overheads, whilst SIS OBs did not have that luxury. The structure of the tender process seemed designed to disadvantage SIS OBs," stated BECTU branch secretary Sean Kelly.
"BBC Sport has destroyed the company which was BBC Television Outside Broadcasts, together with the livelihoods of members who had worked loyally for the BBC for most of their careers."
SIS has provided BBC with outside broadcast capabilities for the last 5 years, since it bought BBC outside broadcasts - taking with it 300 BBC OB staff.
Last month, Barbara Slater, the director of sport stated that she was "very disappointed that an agreement couldn't be reached."
SIS Betting will be unaffected by the closure and selected OB work will be delivered via SIS Live Links.