23 September 2013
Programme director Collins to leave Smooth Radio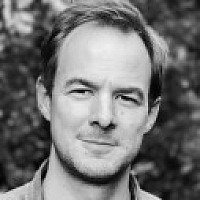 Steve Collins, programme director at Smooth Radio, is to leave the Manchester-based station.
Last month we revealed how the entire programming team at Smooth will be moved to Global Radio's HQ in London.
Steve Collins
Global bought the company, formerly GMG Radio, last year but has only recently begun to integrate it following a Competition Commission investigation.
Collins was formerly programme director of Smooth Radio in the North West before taking on the entire Smooth Radion network nationally in 2009.
He has been in radio for over 30 years and worked for Capital Radio, Piccadilly Radio and Jazz FM.
He said: "Smooth Radio will always be a big and happy part of my life, it has become a strong national brand and is really special to me, but after nearly ten years at the helm since its start I feel it's the right time for me to step down and do something new."
Mark Lee, chief executive of Real and Smooth Radio Ltd, added on Radio Today: "Steve Collins has been an integral part of the journey to make Smooth Radio what it is today. I know Steve is extremely proud of what has been achieved with Smooth Radio and I'd like to thank him for everything he has done for what, we're both sure, will continue to be a thriving and growing brand and we wish him the very best for the future."
The move to London does not seem to be including everyone at Smooth, with long-standing presenters Dave Lincoln and Derek Webster both airing their final show recently.