17 September 2013
Cosgrove Hall Fitzpatrick to create over 100 jobs from new Manchester base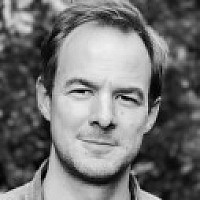 The company behind cartoon classics such as Danger Mouse and Wind in the Willows is to create over 100 jobs after announcing plans to return to Manchester.
Cosgrove Hall Fitzpatrick Entertainment is moving into a 5,000 sq ft space at The Towers Business Park in Didsbury.
(l to r) Brian Cosgrove, Francis Fitzpatrick and Simon Hall
Originally called Cosgrove Hall Productions, the company was reformed in 2011 when Irish entrepreneur Francis Fitzpatrick teamed up with Brian Cosgrove and Mark Hall. It had been shut down by owner ITV in 2009.
Mark Hall died in 2011 but his son Simon is now managing director with Cosgrove as creative director.
The new team is already working on a new Channel 5 cartoon called Pip!, and is recruiting for 40 animators, designers and artists.
Hall expects to take on a further 70 over the next six months to work on two more cartoons, HeroGliffix and Powwow Pando for ITV.
He said: "We are aiming to bring British humour back to the screen and are looking forward to bringing new people in.
"We are all about quality storytelling. The north west of England, especially with MediaCity, has a huge talent pool of trained people so it ticks all the boxes. Our shows will sell around the world which will provide revenue streams for the area. And we are forecasting £50m turnover in the next four years."
The new company already has offices in London and New York and employs 36 people. The original voice of Danger Mouse, Sir David Jason, sits on the board as a non-executive director.