18 March 2013
Granada Reports to start broadcasting from MediaCityUK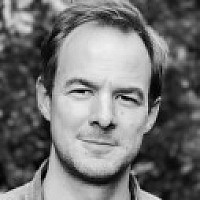 Granada Reports will make its first official broadcast from ITV's new MediaCityUK studios on Monday March 25.
The regional news programme, which launched in 1973, is the latest ITV department to take up residency in the Orange Tower on the MediaCityUK piazza.
Granada Reports' Lucy Meacock
It is understood that there will be a soft launch on Sunday at 6.35pm, but Monday will be officially announced as the first day of broadcast to viewers.
That schedule would mean that the 6pm edition of Granada Reports on Saturday evening would be the last broadcast from Quay Street in Manchester city centre.
Rehearsals will be continuing throughout this week to prepare for the change of set.
ITV's accounts, finance and human resources teams were the first to leave Quay Street, with CITV, Jeremy Kyle, Drama and Post Production also in the process of either moving in or preparing to move in.