21 February 2013
Tributes paid to UCLan journalism lecturer Robert Beers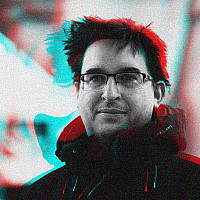 Police in Turkey are investigating the death of award-winning journalist and UCLan lecturer, Robert Beers, who is reported to have fallen from a hotel balcony in Istanbul.
The 67-year-old led the MA in International Journalism course at the University of Central Lancashire.
"Everyone at UCLan is devastated by this news.  A vastly experienced, award-winning television correspondent and documentary producer, Robert Beers was a real inspiration and great mentor to our students.  He will be sorely missed and our thoughts are with his family," said Mick Gornall, Dean of the School of Journalism and Digital Communication.
Beers produced documentaries for the US network and local news for more than 20 years, with assignments in over 60 countries. He was a contributor to UK Television News in The Future of Journalism in the Advanced Democracies (2007) and worked for The Guardian, BBC Radio 4 and World Service.
"The loss of the breadth and range Robert's knowledge and experience brought to teaching is enormous but it's the understated, generous and human way that he shared that with students and colleagues that will be most missed," added Andy Dickinson, senior lecturer in journalism and a close colleague of Robert.
"Even the briefest of conversations with a student or over coffee could reveal another experience or story - working with Orson Wells or the impact of covering conflicts in South America. Losing the chance of hearing the other untold stories, rich with a passion for journalism he had since a teenager, is one of many reasons he will be missed."