07 July 2016
Creative England CEO announces Northern partnerships and projects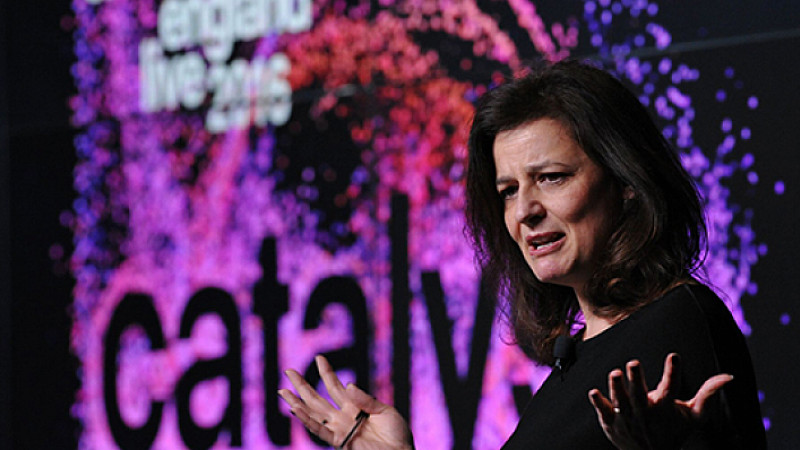 Creative England's CEO, Caroline Norbury has announced a series of key Northern partnerships during her speech this afternoon at CE Live: Northern Lights.
Speaking at The Lowry in Salford Quays, she confirmed a new partnership with Karmarama, as previously reported on Prolific North. As well as the return of Greenshoots and iFeatures.
Creative England has offices at MediaCityUK and Sheffield says it has invested £10.5m in the digital, games and content sectors in the North, leveraging a further £6.8m in private funding. It has also attracted television and film productions with a  spend of £80m.
Norbury stated that further announcements would be made later this month following the publication of the NESTA report, which looks at the creative sector across the North. This is likely to show some of the growing regional hubs in local communities from Newcastle to Chester; Leeds to Liverpool. The conclusions of the report are likely to drive further development plans from the organisation.
Some of today's announcements.
A 3 year partnership between Creative England and Manchester Business Growth Hub, funded by the European Regional Development Fund and the BFI. This delivers workshops, networking and mentoring within the film and television sector. This is available for anyone working in the industry, from freelances and indies, to caterers.
Gameslab Leeds
This will launch in the next few months, to provide grants, investment and business support to the Leeds games industry.
This is partnership with Microsoft, to deliver business support and investment to new indie studios.
Working alongside the BFI and BBC Films, it supports debut feature films, with £350k for development.
This programme is intended to link large brands to innovative creatives around the country.