13 June 2016
M&A Week Day 1: Northern creative companies acquired between 2010 and 2016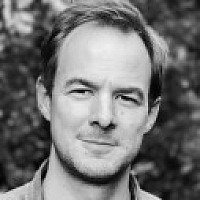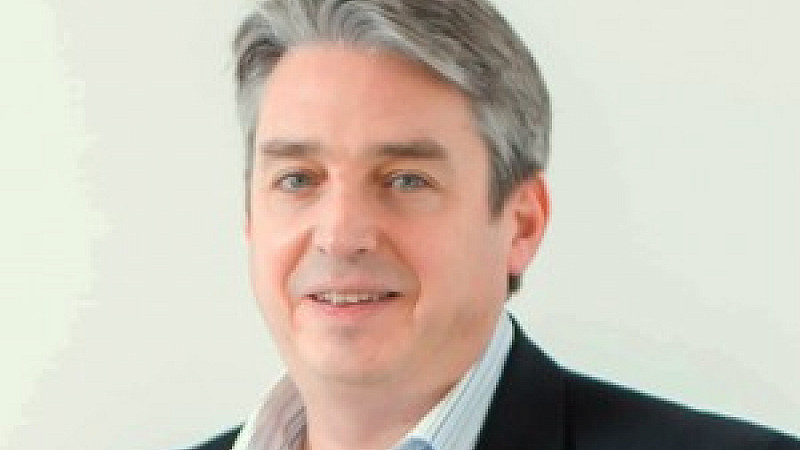 A successful exit strategy: the Holy Grail of most, if not all, business owners.
This week, in an exclusive piece of research conducted by Zephyr in association with Knight Corporate Finance and Clarion Solicitors, we document the hundreds of successful exit strategies to have taken place within the wider creative sector in the North over the past five or so years.
Our detailed study into recent M&A activity represents the first time such information has been collated and presented, and certainly the first time it has concentrated on both our sector and region.
Over the coming week we will detail the Northern-based companies who have bought companies outside the North, while we'll also look at the VC, business angel and other deals.
But for today and tomorrow, the focus turns to the deals regarding those Northern companies who have been acquired.
Jonathan Simms, Partner at Clarion, said: "This is a sector that is booming, and the demand for talent to secure long term clients is paramount. As well as developing home grown talent within an agency, mergers and acquisitions can provide a great opportunity to bring in fresh ideas, new client contacts and new in-house service lines.
"In our experience, a successful agency has strong leadership, a commercially focussed management team and most importantly an excellent pool of creative and technically gifted people. Keeping ahead of competitors requires a constant drive to develop and retain key people who can ensure that the agency continues to evolve and adapt its offering to its clients. Standing still is not an option."
The research reinforces the impression of the North as a hugely fertile territory for deals, and also reiterates the ever-changing nature of the creative industries landscape.
Michael Gibson
One of those closely involved in a deal below is Michael Gibson. As managing director, he grew Fat Media from a small office in Lancaster to the point it was acquired by entrepreneur David Durnford for a seven-figure sum in 2014.
As well as being chair of Digital Lancashire, he now covers the Northern region for Advertising M&A, a specialist M&A consultancy.
'Digital agencies are not that sexy anymore'
He points to the emergence of a new "middle sector" of target-hungry companies.
"There are the major agency groups - the likes of WPP and Dentsu Aegis - who are always looking, but a key development has been the growth of a middle sector who are trying to build interesting agency groups.
"So you've got companies like St Ives, Paperhat and Attercopia who are building a sum of parts that is worth greater together. If you put 10 £2m agencies together, that's £20m, with say £4-5m profit, so that's why we're seeing more do that."
He said that buying companies were looking for one of two things in targets: the ability to fill a gap through either its location or offering, and also the "sexy next big thing". "Digital agencies are not that sexy anymore," Gibson added, "there are 180 of them in Lancashire alone."
Rob Shaw
From the selling company's perspective, Gibson said that many agencies were having to "fundamentally" look at their business models on a regular basis, just to keep up.
"Take SEO agencies - in the early days it was a numbers game, but now it's moved into content marketing which trips into PR, and it's all about how you prove value. Virtually every agency I know has moved into software - take Richard Gregory at Ruler Analytics, Neil McKay at Endless Gain, or Al Mackin at Formisimo."
'Don't sell - be bought'
Over in Yorkshire, Rob Shaw was closely connected to one of the largest deals on the list, the £18m acquisition of Epiphany by Sheffield-based Jaywing.
He advised businesses looking for an exit strategy to simply focus on building the best company they could.
"Don't sell - be bought," he said. "You build the company that's so attractive people will come to you. Of course there's a process to it as well, but people will gravitate to you."
He said the practical and cultural alignment of the two businesses had "taken longer than expected", but "you can't force people, you've just got to let that happen".
Simon Hayward
He added: "Genuinely, it's been a positive experience. It's allowed Epiphany to leverage the wider Jaywing, the skills, case studies and access to clients that perhaps we didn't have. The most material impact is that it's allowed us to build new products - such as a tool called Almanac that tracks both online and offline behaviour to get a complete view of the customer."
'Culturally it was a good fit'
Simon Hayward led the 2013 merger of brand engagement and leadership specialist Cirrus - then just two years old - with Cheshire agency The Raft.
He said it "wasn't an easy process" as both agencies brought together experiences, processes and mindsets.
"I think we could probably have done more of getting people to walk in each other's shoes more quickly. It's all very well talking about it but you only really learn when you get out," he said.
"The richness comes from working through all that rather than compromising with the lowest common denominator."
Cirrus had around a dozen employees at the time of the deal, but headcount now totals over 50. "The Raft were already a supplier so we knew them and knew each other and knew they were very good and responsive. Culturally it was a good fit," he said.
Partners
Our partners for the M&A Week initiative:
Knight Corporate Finance was founded by Adam Zoldan and Paul Billingham in December 2008 with the specific aim of advising businesses and entrepreneurs in the telecommunications, media and technology (TMT) sector. Both founders spent long periods of their careers in senior commercial and operational roles in the sector and bring a unique level of experience to transactions based on genuine industry knowledge.
Knight advises its clients on Strategy, Funding, Acquisition and Exit, and has completed over 70 transactions establishing itself as one of the leading corporate finance boutiques in its sector. The business has a team of nine professionals with offices in London and Warrington.
Clarion, a Leeds-headquartered law firm, has brought together a team of highly rated lawyers, many from national and international law firms, who work without the restrictions and cost implications associated with international legal practices.

It is widely recognised for its expertise and dynamic handling of sensitive, high profile and complex situations in the UK and internationally.
Northern creative companies acquired between 2010 and 2016 (Part 1)
Date
Target name
Location
Subsector
Deal value
mil GBP
Deal type
Acquiror name
12/01/2010
Latitude Group Ltd
Leeds
Marketing & Communications
n.a.
Institutional buy-out 100%
MBO Team
28/01/2010
Redwood Press Ltd
Manchester
Printing
n.a.
Acquisition 100%
Call Print Group Ltd
19/02/2010
Infoserve Group plc
Leeds
Marketing & Communications
2.00
Acquisition 67.712%
Mr David Hood
19/02/2010
Rocketfish Ltd
Southport
Digital Services
0.50*
Minority stake unknown %
Mr Daniel Birke
01/03/2010
New Media Choice Ltd
Brigg
Marketing & Communications
n.a.
Acquisition 100%
Edge Interactive Ltd
03/03/2010
QIC Print (Cumbria) Ltd
Carlisle
Printing
n.a.
Acquisition 100%
Mr Hugh Wratten
08/03/2010
Robson Brown Ltd
Manchester
Marketing & Communications
n.a.
Acquisition 100%
Round 2 Media International LLC
06/04/2010
Best Cover UV Ltd
Bury
Marketing & Communications
n.a.
Acquisition 100%
Best Cover UV Ltd's undisclosed previous owner
07/04/2010
Lick UK Ltd's assets
Leeds
Digital services
n.a.
Acquisition 100%
Lick Group Ltd
11/05/2010
Radius Design & Marketing Ltd
Manchester
Marketing & Communications
n.a.
Acquisition 100%
Bowdon Investments Group plc
14/05/2010
Grove House Publishing Ltd
Macclesfield
Publishing
1.64*
Acquisition 100%
Ten Alps plc
31/05/2010
Raft Marketing Ltd, The
Wilmslow
Marketing & Communications
n.a.
Management buy-out 52.5%
Mr Shaun Keef, Mr Phil Howells
16/06/2010
APG Visual Colour Ltd's assets
Stockport
Printing
n.a.
Acquisition 100%
Character Mailing Services Ltd
20/07/2010
Fuse 8 Group Ltd
Leeds
Digital Services
5.00
Acquisition 100%
Award International Holdings plc
29/07/2010
Ipso Facto Films (Nasty Neighbours) Ltd
Newcastle Upon Tyne
TV production
0.15
Minority stake unknown %
NorthStar Equity Investors Ltd
03/09/2010
Identify Engraving Systems Ltd
Washington
Marketing & Communications
n.a.
Acquisition 100%
Trotec Laser Ltd
10/09/2010
Charlesworth UK Ltd
Nottingham
Printing
2.00
Acquisition 100%
Alpha Educational Print Ltd
19/10/2010
Tech Litho Ltd
Bootle
Printing
n.a.
Acquisition 100%
Character DPM Group Ltd
19/10/2010
APG Visual Colour Ltd
Manchester
Printing
n.a.
Acquisition 100%
Character DPM Group Ltd
19/10/2010
Tudor Print & Design Ltd
Liverpool
Printing
n.a.
Acquisition 100%
Character DPM Group Ltd
20/10/2010
Attinger Jack Advertising Ltd
Manchester
Marketing & Communications
n.a.
Acquisition 100%
Round 2 International - UK Ltd
01/11/2010
Paramount Print Group Ltd
Manchester
Printing
n.a.
Acquisition 100%
Character DPM Group Ltd
16/11/2010
Kendall Press Ltd
Altrincham
Printing
n.a.
Acquisition 100%
MTS Press Ltd
01/12/2010
Delete Digital Marketing Ltd
Leeds
Digital Services
0.40
Acquisition 100%
Fuse 8 plc
23/12/2010
Wisden Cricketer Publishing Ltd
York
Publishing
n.a.
Acquisition 100%
Lord Marland, Mr Jonathan Agnew, Mr Christopher Martin-Jenkins, Mr Neil Davidson, Mr Simon Hughes
31/12/2010
LINPAC Group
London, Pontefrac, Castleford, Cheadle, Newport
TV production
n.a.
Institutional buy-out
Chamonix II LP
06/01/2011
Dene Group
Newcastle Upon Tyne
TV Production
0.65
Minority stake unknown %
NEL Fund Managers Ltd, FW Capital Ltd
17/01/2011
Orbitron Ltd
Leeds
Marketing & Communications
n.a.
Acquisition 100%
DMWSL 620 Ltd
19/01/2011
Paton Brown Ltd
Bury
Marketing & Communications
n.a.
Management buy-out 100%
MBO Team - United Kingdom
31/01/2011
Latitude Digital Marketing Ltd
Leeds
Marketing & Communications
n.a.
Acquisition 100%
Callcredit Information Group Ltd
04/03/2011
Watermark Publishing Ltd
Dewsbury
Publishing
n.a.
Acquisition 100%
UK Greetings Ltd
08/03/2011
Media Sales Network Ltd
Manchester
Marketing & Communications
n.a.
Management buy-out 100%
MBO Team - United Kingdom
16/03/2011
Pier Professional Ltd
Bingley
Publishing
n.a.
Acquisition 100%
Emerald Group Publishing Ltd
08/04/2011
Character DPM Group Ltd
Manchester
Printing
n.a.
Acquisition 100%
Magnadata International Ltd
15/04/2011
JM Roberts Print Ltd
Manchester
Marketing & Communications
n.a.
Acquisition 100%
Boss Direct Ltd
15/04/2011
Ioko 365 Ltd
York
Marketing & Communications
50
Acquisition
Piksel
18/04/2011
Plotters Plus Ltd
Manchester
Printing
n.a.
Acquisition 100%
Undisclosed acquirors
17/06/2011
McClelland Publishing Ltd
Manchester
Publishing
n.a.
Acquisition 100%
Media Sales Network Ltd

01/07/2011

Imagesound plc
Chesterfield
Music Production
10.23*
Institutional buy-out 100%
Concentia Capital Ltd
26/07/2011
GA Pindar & Son Ltd's web offset printing and bindery division
Scarborough
Digital services
n.a.
Acquisition 100%
York Mailing Ltd
28/07/2011
Bridge + Tunnel Productions
Newcastle Upon Tyne
TV production
0.05
Minority stake unknown %
NorthStar Equity Investors Ltd
15/08/2011
WRG Creative Communications Ltd
Manchester
Marketing & Communications
12.00
Minority stake unknown %
LDC
23/08/2011
Bezier Holdings Ltd
Ossett
Printing
n.a.
Institutional buy-out 100%
MBO Team, HIG Capital
24/08/2011
Pearson Print Ltd
Bury
Printing
n.a.
Acquisition 100%
RAP Spiderweb Ltd
13/09/2011
GA Pindar & Son Ltd's confidential printing operation
Scarborough
Printing
n.a.
Acquisition 100%
Secure and Confidential Documents Ltd
14/09/2011
so2say communications Ltd
Leeds
Marketing & Communications
n.a.
Acquisition 100%
Healthcare Information and Management Systems Society
19/09/2011
RKA Records Ltd
Darlington
Music Production
0.05
Acquisition 79%
Mr Duncan Bannatyne
26/09/2011
IVE Global Ltd
Salford
Marketing & Communications
n.a.
Acquisition 100%
Lead Creators Ltd
19/10/2011
Hangar Seven Ltd
Stockport
Marketing & Communications
1.00
Minority stake unknown %
Catapult Venture Managers Ltd
01/12/2011
Brilliant Independent Media Specialists Ltd
Leeds
Marketing & Communications
n.a.
Acquisition 100%
MediaCom Worldwide Inc.
07/12/2011
Intermarketing & Communications Group Ltd
Leeds
Marketing & Communications
n.a.
Management buy-out 100%
MBO Team - United Kingdom
10/01/2012
Mawers Ltd
Darlington
Printing
n.a.
Acquisition 50%
Mr Phil Evans, Mr Phil Harburn
16/01/2012
Fuse 8 Group Ltd
Leeds
Digital Services
n.a.
Acquisition 100%
Mr Mark Walton, Mr Andy Hutchinson
19/01/2012
Rawlings Financial PR Ltd
York
Marketing & Communications
n.a.
Acquisition 100%
Tavistock Communications Ltd
23/01/2012
SF Taylor & Co Ltd
Manchester
Printing
n.a.
Acquisition 100%
Chatham House
02/02/2012
M Media & Design Ltd
Hartlepool
Marketing & Communications
n.a.
Merger 100%
Property Webmasters Ltd
09/02/2012
Adversion Ltd
Norwich
Marketing & Communications
n.a.
Acquisition 100%
Banner Managed Communication Ltd
23/02/2012
Selpack Ltd
Huddersfield
Printing
n.a.
Acquisition 100%
Print-Leeds Ltd
09/03/2012
GW Askew & Son (Printers) Ltd
Doncaster
Printing
n.a.
Acquisition 100%
Whitesprint Group Ltd
23/03/2012
Delta Labelling Ltd
Washington, Hong Kong
Printing
12.50
Acquisition
OpSec Security Group plc
27/03/2012
Brand Addition Ltd, Kreyer Promotion Service GmbH
Manchester, Hagen
Marketing & Communications
24.00
Institutional buy-out
HIG Milan UK Bidco Ltd, B270 Vermögensverwaltung GmbH
03/04/2012
Pelican Press Ltd, The
Manchester
Printing
0.02
Acquisition 100%
Eastland Colour Ltd
03/04/2012
Survival Media Ltd
Liverpool
Publishing
n.a.
Minority stake unknown %
AXM Venture Capital Ltd
13/04/2012
Cypher Digital Imaging Ltd
Carlisle
Printing
n.a.
Acquisition 100%
H&H Group plc
20/04/2012
Advertising Principles Ltd
Leeds
Marketing & Communications
n.a.
Acquisition 100%
Advertising Principles Holdings Ltd
16/05/2012
Raft Marketing Ltd, The
Wilmslow
Marketing & Communications
n.a.
Acquisition 100%
Cirrus Connect Ltd
21/05/2012
Product Revolution Ltd
Houghton-le-Spring
Digital Services
n.a.
Acquisition 100%
SONE Products Ltd
23/05/2012
Sentric Music Ltd
Liverpool
Music Production
n.a.
Minority stake unknown %
AXM Venture Capital Ltd
11/06/2012
Momentum Instore Ltd
Macclesfield
Marketing & Communications
n.a.
Management buy-out 100%
MBO Team - United Kingdom
11/06/2012
Lakestar Media Limited
Manchester
Marketing & Communications
n.a.
Acquisition 100%
McCann Worldgroup
18/06/2012
Pixel One Ltd
Rotherham
Digital Services
n.a.
Merger 100%
DM2 Creative Ltd
19/06/2012
Garden Marketing Ltd, The
Leeds
Marketing & Communications
0.40
Minority stake 49%
Communisis plc
20/07/2012
Print 5 Ltd
Wirral
Printing
n.a.
Acquisition 100%
Link Mailing Ltd
23/07/2012
Room 501 Ltd
Seaham
Digital Services
n.a.
Acquisition 100%
Business & Enterprise Group
31/07/2012
Trylife Ltd
Newcastle Upon Tyne
TV production
0.15
Minority stake unknown %
NorthStar Equity Investors Ltd
01/08/2012
Intoprint (UK) Ltd
Leeds
Printing
n.a.
Institutional buy-out 50%
Seneca Investments Ltd
15/08/2012
Canyon Associates Ltd
Manchester
Marketing & Communications
n.a.
Acquisition 100%
WRG Creative Communications Ltd
30/08/2012
Marketing Leeds Ltd
Leeds
Marketing & Communications
0.50
Minority stake unknown %
Government's Regional Growth Fund
20/09/2012
Carbon Digital Ltd
Salford
Digital Services
n.a.
Minority stake unknown %
AXM Venture Capital Ltd
03/10/2012
At One Communications
Crewe
Printing
n.a.
Acquisition 100%
Printing House Ltd, The
04/10/2012
Iris Associates Ltd
Sheffield
Digital Services
2.40*
Acquisition 100%
Brand Communications Ltd
09/10/2012
Sports Publications Ltd
Leeds
Publishing
n.a.
Management buy-in/buy-out unknown majority stake %
BIMBO Team
24/10/2012
Tameside Reporter, Glossop Chronicle
Glossop
Publishing
n.a.
Acquisition
New Charter Housing Trust Ltd
01/11/2012
Diamond Print Express Ltd
Hessle
Printing
n.a.
Acquisition 100%
D3 Office Group Ltd
09/11/2012
Barker Brooks Communications Ltd
Leeds
Marketing & Communications
n.a.
Acquisition 100%
Sleekside Ltd
19/11/2012
Wood Holmes Group Ltd
Newcastle Upon Tyne
Digital Services
n.a.
Acquisition 100%
Explain Market Research Ltd
30/11/2012
Monarch Indexing Company Ltd
Barnsley
Printing
n.a.
Acquisition 100%
Ace Bookbinders Ltd
20/12/2012
MSM Media Ltd
Manchester
Marketing & Communications
n.a.
Acquisition 100%
A J Bell Holdings Ltd
07/02/2013
Ph Creative Ltd
Liverpool
Marketing & Communications
0.50*
Minority stake unknown %
Enterprise Ventures Ltd
22/02/2013
Eye Corp (UK) Ltd
Harrogate
Digital services
3.30
Acquisition 100%
Airport Partners Ltd
Data compiled by Zephyr
See our full M&A series:
M&A Week Day 1: Northern creative companies acquired between 2010 and 2016
M&A Week Day 2: Northern creative companies acquired between 2010 and 2016 (part 2)
M&A Week Day 3: The Northern acquirers buying companies based elsewhere
M&A Week Day 4: Northern targets for Private Equity and VC deals
M&A Week Day 5: Mergers and acquisitions in the creative industries: a concluding perspective