12 December 2017
Danny Boyle and Banksy team up for The Alternativity for BBC Two - set in a Bethlehem car park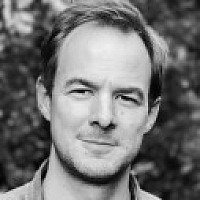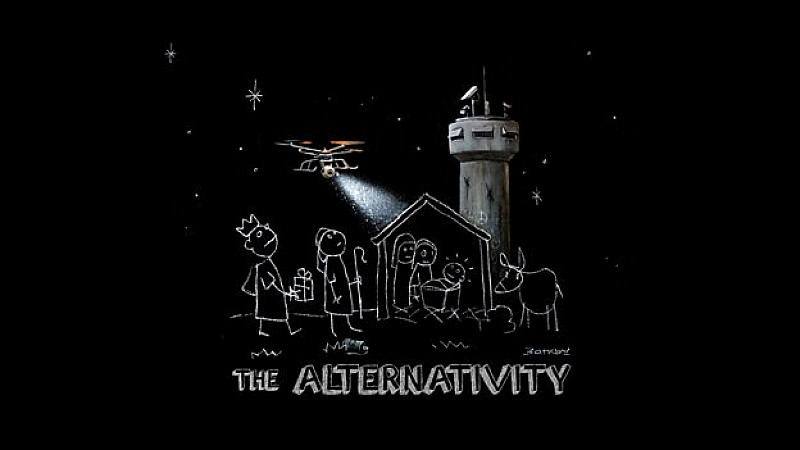 Lancashire-born director Danny Boyle is to direct an alternative take on the nativity for BBC Two, created by graffiti artist Banksy.
The Alternativity, an hour-long film to be screened on Sunday 17 December, sees Boyle travel to Bethlehem to capture a festive performance of the nativity "quite unlike any other".
In March this year, graffiti artist Banksy opened The Walled Off Hotel in the little town of Bethlehem - a place under Israeli occupation, overlooked by a vast security wall and with checkpoints controlling the roads in and out.
Now, in a bid to bring some festive cheer to what Banksy calls "the least Christmassy place on earth", the artist has decided to stage an Alternativity in the car park of his hotel around the corner from Manger Square, Bethlehem - believed to be the birthplace of Christ himself.
And he's called on Boyle, the director of Slumdog Millionaire and the acclaimed London 2012 Olympic opening ceremony, to direct.
Shot over six weeks, the documentary follows Boyle as he travels to the occupied Palestinian territories to create a spectacular show from scratch, overcoming many restrictions to assemble a cast and crew, meeting local children and theatrical performers.
Patrick Holland, Controller BBC Two, said: "It is brilliant for BBC Two to be working with Danny Boyle, Banksy and the creative team who together are making this alternative nativity. It promises to be a challenging and provocative exploration of a story of that speaks to young and old alike."
The Alternativity (1x60') is an Acme Films production for BBC Two. The Executive Producers are Jaimie D'Cruz and Simon Ford, it is produced and directed by Martin Webb and Lauren Jacobs. Danny Horan is the BBC Commissioning Editor, Documentaries and Mark Bell, BBC Head of Arts Commissioning.