24 June 2014
Launching a new postgraduate course for future comms leaders with MMU, in Manchester and Leeds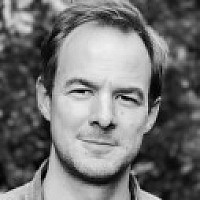 Today we're pleased to announce the launch of a new course for the next generation of communications professionals.
Manchester Metropolitan University and Prolific North have developed the Postgraduate Certificate in Digital Communications Management, a six-month course combining detailed insight into digital communications practice and pragmatic leadership training.
It represents an unrivaled opportunity for ambitious professionals looking to advance their careers in management, digital and broader communication roles.
Following a successful first delivery of the course, we are pleased to announce two further courses: the first starting in Leeds from November 2014 (generously hosted by Epiphany and Bloom)), and the second commencing January 2015 in Manchester.
Previous attendees came from both the private and public sectors and their job roles ranged from head of comms at a county council to head of marketing at a property company, head of marketing at a housing association and digital, PR, production and comms executives.
Full details about the course content, dates, costs, tutors and outstanding list of guest speakers can be found on our dedicated course page here.