08 February 2017
Prolific North Live: Leading figures for Communications and Engagement keynote theatre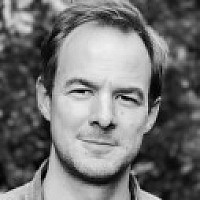 We can today reveal some of the leading industry figures who are confirmed for the Communications/Engagement keynote theatre, sponsored by Magnetic, at next week's Prolific North Live.
The event is one of four keynote theatre sessions to be held at the expo, which takes place at Event City in Trafford Park on February 15th and 16th.
The others will focus on Digital Marketing, Technology/Future Trends and Content/Digital.
Registrations have now hit 5,000 - and anyone wishing to attend MUST register by this Friday.
There will be four industry experts in the Communications/Engagement keynote theatre, followed by a Q&A panel:
Sue Todd, CEO, Magnetic
 - Building Meaningful Connections
Graduating from Lancaster University, Todd's first role was in research at an Advertising agency in Bristol. A chance encounter with a friend in Manchester subsequently led to her first foray into media with a marketing role at Key 103, where she rose quickly to Research and Marketing Manager, and also ran the North West branch of the Chartered Institute of Marketing. She then moved to London for the launch of Emap On Air – then three years later, Emap Advertising (now Bauer Media) the UK's first cross platform sales operation.
Todd worked as Marketing Director at Emap Advertising, followed by Marketing Director CBS Outdoor (now Exterion Media). In 2006 she set up her own highly successful brand and culture consultancy – Wonder – whose clients included Channel 4, Harrods, MEC, Mediacom, Maxus, Havas and Ocean Outdoor. She joined Magnetic as CEO two years ago.
Vic White, Commercial Content Director, Hearst UK
- How to drive super engagement through content marketing
The former Digital Director of Good Housekeeping, editor and now Commercial Content Director of Hearst UK, White will outline what best practise looks like when it comes to integrating quality branded editorial content across all media channels and platforms for brands and provide tips for how to work with content teams to develop truly engaging work.
Sue Elms, Disruptive Consumer Intelligence for Marketing and Media, Skin the Cat Ltd
- Helping brands make real life decisions, deliver more meaningful connections and better ROI
Elms will share her 30 years of expertise from brand, communications and media and how she's helped businesses successfully maximise the decision-making power of their consumer intelligence to deliver more meaningful connections and better ROI.
Cat Turner, Head of Consumer Services PR & CEO Comms, Co-op
Turner currently heads up the Consumer Services PR team at the Co-op, looking after the PR and communications across the funerals, insurance and legal services businesses. She has worked at the Co-op for almost 10 years, in both consumer and corporate PR roles across a wide ranges of sectors.
Prior to the Co-op, Cat worked in-house for Churchill Insurance, and agency side for Fido PR.
Over 120 companies and organisations are already signed up to exhibit, Channel 4, The Landing, Steamhaus and Vision One are on board as event partners, with other room sponsors including Parker Software (the Storytelling & Innovation Theatre), Shoppertainment and the CIPR (The Comms Suite), and the CIM (The Marketing Suite).
Broadcast, the UK's leading national broadcast media platform and its sister operation, the Media Production Show, will lead two full days of outstanding speakers and great content as part of the Broadcast and Visual Media Theatre, with speakers from Coronation Street, No Offence, Channel 4, Warp Films and many more.
A total of 15 trade bodies - including the CIPR, IPA and IAB - have signed up to engage at the event, as have nine financial, professional and business support companies and partnerships.
And there will be a huge range of industry-leading speakers across Event City - click on the below links to find out more:
As a whole, Prolific North Live represents a truly unrivalled opportunity to generate new leads, expose your business to key decision makers and buyers, launch new products and services to a highly engaged audience, and presents a fantastic chance to network with customers and peers, discuss ideas and make new contacts and leads.
Even at this late stage, there are still a number of ways for businesses to become involved.
To find out how you can book a stand today and secure a prime location in the exhibition hall, please contact Dunstan Carter on 07940 423202 or by emailing dunstan@prolificnorth.co.uk.
You can find out more information on our dedicated Prolific North Live site here.