21 October 2014
BBC North's Terry McGrath takes senior brand role at Johnston Press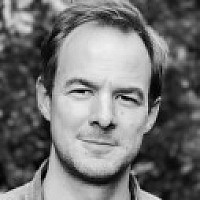 Johnston Press has hired the BBC's Terry McGrath for the newly created role of senior director of brand and product marketing.
McGrath will lead the management of the publisher's portfolio of regional press brands, which includes The Yorkshire Post and the Lancashire Evening Post. She will report into chief marketing officer, Lucy Sinclair.
Terry McGrath
Previously, McGrath has been dividing her time between MediaCityUK and London as interim director of North Brands for BBC North and head of marketing for BBC Online.
Her role in Salford gave her board-level responsibility for management of brands including Children's, Learning, Sport and 5 live, and was also involved in the creation of the BBC iWonder guides.
Prior to the BBC she spent a decade at McCann Worldgroup and was managing partner responsible for the management of Microsoft's global brand portfolio.
She said: "The opportunity to draw on my digital expertise to even further strengthen Johnston Press' offering is a huge privilege and I am looking forward to getting started."
Sinclair, chief marketing officer, said: "Terry has an impeccable track record of impressive and pioneering digital initiatives, and a notable ability to lead. I know she will be an excellent asset to our team and am excited to see how our extensive portfolio of brands develops in her highly capable hands."