27 February 2014
Toby Chapman given group wide editorial role at Trinity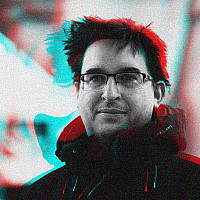 Toby Chapman, the former executive editor at the Liverpool Echo, has been promoted to a new role of group development editor at Trinity Mirror.
Currently editorial development manager for regionals, he'll now be heavily involved in the "ongoing transformation of the group's news brands." He'll also be promoting collaboration between regional and national teams at the publisher.
Chapman will report to Neil Benson, editorial director, regionals and work closely with group managing editor, Eugene Duffy.
"Toby has a fantastic range of skills, spanning journalism, data analysis, workflow and project management, and his promotion is thoroughly deserved. Our aim is to become one of the UK's leading multi-platform publishers and the ongoing transformation of our newsrooms is integral to that," said Benson.
During his previous role, Chapman, worked on Trinity's transformation projects, which saw the introduction of the multimedia newsroom.
He began his career at the Clitheroe Advertiser & Times, before being named sports editor of the Edinburgh Evening News.