18 April 2013
Ashurst joins Blue Chip Marketing as head of shopper marketing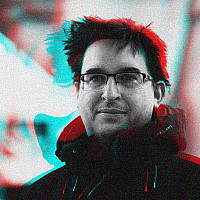 Vinney Ashurst, the man behind Morrison's award-winning Let's Grow campaign, has joined Blue Chip Marketing as its head of shopper marketing.
He will take charge of the Manchester agency's planning function while embedding a "deeper understanding of the shopper and retailer into every campaign the agency creates."
"I wanted to be part of a company where I felt I could add value, learn and grow, whilst working with people who genuinely shared my passion for retail.  Blue Chip has a fantastic client list, each with a different shopper marketing opportunity to unlock.  I'm really excited about helping these brands to deliver with excellence at every point along the path to purchase," he stated.
After Morrison's, Ashurst joined the supermarket's below-the-line agency, Billington Cartmel as its shopper marketing planner. JWT London then headhunted him to become board planning director responsible for the strategic direction of JWT Shopper.
"Vinney Ashurst is one of the UK's leading Shopper Marketing planners, he brings a totally new level of insight to every brief we look at.  It's not just his experience of how to understand the shopper, it's also his insider knowledge of how the retailers operate and how to create campaigns that excite the trade and work in-store," added Robert White, client services director at Blue Chip.