28 September 2016
Think Money's SEO lead joins Click Consult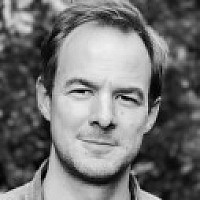 Chris Rowlands, the former head of SEO at Think Money Group, has joined Cheshire agency Click Consult.
Chris Rowlands
Rowlands, who has also worked for Moneysupermarket.com during nine years in SEO, joins Click's senior organic search team.
Alan Reeves, director of search, said: "Chris is very knowledgeable about SEO with a wealth of experience to rely upon from both a technical perspective and in terms of strategically managing SEO campaigns. He also shares Click Consult's values and vision. We're delighted to welcome him on board to further enhance our already multi-skilled organic search team."
Click now has over 70 staff after appointing 18 new team members over the past 12 months.
It works with a portfolio of over 60 clients from across the UK, including Liverpool ONE, Glen Dimplex Home Appliances and Human Appeal International.