22 May 2013
Legal specialist joins digital agency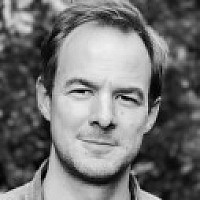 Manchester digital agency mmadigital has added two new recruits to its team.
Gillian Howard, who joins as legal digital specialist, trained as a solicitor and has had spells at claims management business Mobile Doctors and Ozon Solicitors.
She said: "As someone who has worked in the legal and personal injury industry for 10 years, I am greatly aware of the need for solicitors to reform their marketing practices. In particular the digital solutions that they use.
"I am looking forward to using my industry knowledge to ensure that the clients we work with have the best digital marketing strategy in place, in order to push their business further."
Dez Derry
Also appointed is search specialist Matt Rycroft, who brings with him experience of a number of agencies in London and Manchester, including Manual Link Building.
Dez Derry, CEO of mmadigital, said: "We are really excited about our service offering and how our new recruits will help to provide our clients with something really unique."
Founded in 2011, mmadigital has offices in Manchester and Birmingham and has 15 staff.
Earlier this year it released its first video for the Manchester Law Society.