29 January 2016
BBC head of football to join F1 indie Whisper Films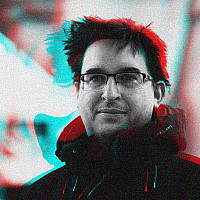 Mark Cole, the BBC's head of football at MediaCityUK, is joining Whisper Films as its head of television.
The news comes after Whisper won a competitive tender process to produce Channel 4's Formula One output.
The indie has already appointed Mark Wilkin, the editor of BBC's F1 coverage as programme editor.
Cole has been at the BBC for 17 years and will be leaving after this year's European Championships.
However, co-founder Sunil Patel explained that Cole's arrival wasn't "specifically to target football contracts."
The London-based indie was founded in 2010 by David Coulthard, Jake Humphrey and Patel to produce programming and branded content. Last year Channel 4 took an equity stake in the firm as part of its Indie Growth Fund.
""Having backing from Channel 4 has been a real feather in our cap when trying to attract people of Mark's calibre," continued Patel.