20 June 2017
A Week In My Life: Rozina Breen, Head of News at BBC Radio 5 live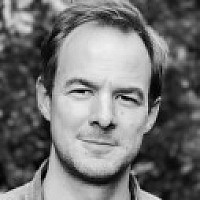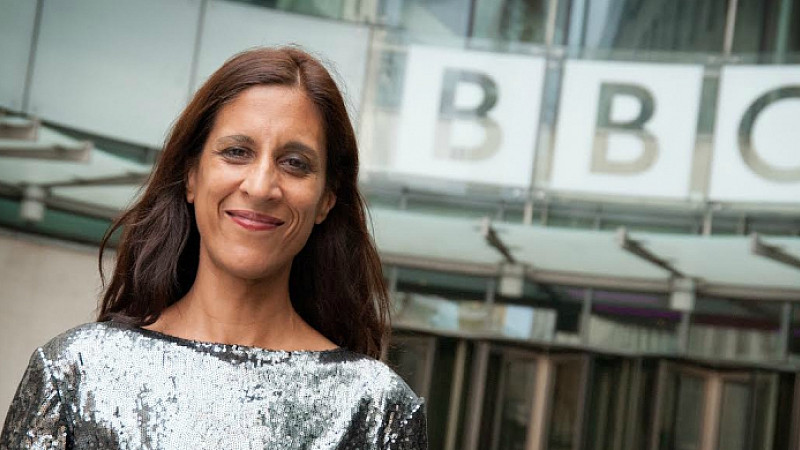 This week Rozina Breen, Head of News at BBC Radio 5 live, runs us through a week in her working life. To suggest another senior media or creative figure for A Week In My Life, please email david@prolificnorth.co.uk.
Monday 12th June
It's the day after the day after the day after the night before on what was a fast and furious week of election broadcasting that saw us open the phone lines to find out what audiences around the UK were thinking and feeling ahead of Thursday's vote – a fascinating listen that saw over 9,000 people get in touch the day before Election Day and that included our own 5 live Election All Nighter aimed at 25-44-year-olds with 30 young and first time voters, a sketch artist who drew his way through the key political moments of the night and comedian Rory Bremner offering the full spectrum of political voice.
It's a complete privilege being involved in moments like this and there's such a lot to go at in terms of political reporting and talking to directly to audiences. The Controller says we are one of the most open parts of the BBC and he's right. We talk to the audience every day. They are still talking about the election.
I arrive into work and our replica Elizabeth Tower [aka Big Ben] and Number 10 from Thursday night is still in situ, being used by BBC Breakfast for a post-election programme. Westminster is rooted firmly in MediaCityUK and staff from all across BBC North continue to take selfies in front of Number 10 [though minus Larry the cat].
There remains a huge energy about the place. In our editorial meetings we discuss what we should focus on, what happens next and we continue to hear from the audience. And of course there's Theresa May's speech outside Downing Street which drives social media into a spin, and which also brings the DUP into the negotiating room.
In February, I launched a 5 live News Digital Pilots team, whose aim is to tell the stories of younger, Northern women on Digital and on Radio. We meet every Monday to talk about what's on our agenda, highs and lows and what we should be doing next, including potential partnerships. They're a brilliant team and to give you an idea of what we do, the past couple of weeks they've made a film about reverse drag [based on a woman who dresses as a man dressing as a woman] for BBC Stories and written for BBC Three – our latest blog is about what young voters thought of election night. Jo, who's our lead on partnerships, fills us in on our latest plans for a partnership with Netmums. Watch this space...
I feel so incredibly lucky to have such a brilliant team who are storytelling in so many different and disruptive ways.
Tuesday 13th June
Today is mostly about thinking ahead to what we should be doing around our Brexit coverage. We're always trying to tell stories in innovative ways; we hook up with our team in Millbank to look at the issues we should be focussing on and how we tell them in the most relevant way possible.
It's also a day of organising trauma support sessions for my team next week, which marks a month on from the Manchester attacks. Mental health and coping with difficult news is becoming ever more talked about in newsrooms which can only be a good thing. For a 24-7 network like ours the news cycle has been relentless and the stories we've heard and told, extraordinary in their awfulness.
Wednesday 14th June
I'm woken by a call at 3am from one of our senior producers. She tells me there's a massive fire in London, and that it's really bad. Our assistant editor is on his way in earlier than usual and our two overnight Breakfast team producers also turn their attention to our rolling new effort. I keep across the coverage – Rhod Sharpe is on air. He is calm, measured and also compassionate in his handling of eye witnesses. People on the ground in situations like this are so vital in telling the story. Channel 4's George Clarke describes the scene as "Hell on earth".
Jody is next on air: "It's just an inferno inside. I could hear people screaming." He continues: "I could see people out of the windows trying to get oxygen." Jody talks about how he ran around the building looking for a fire escape, trying to help people.
The more we hear the more desperate the situation begins to look and feel.
At around 4am we agree it feels right to change the schedule, continuing our coverage of the fire rather than broadcasting our business news programme Wake Up To Money. Our overnight programme Up All Night is extended and Rachel Burden starts Breakfast at 5.30am. The 5 live business team work to our rolling coverage. And our reporter Lesley Ashmall makes her way to North Kensington.
At 5am I head into work. The day becomes unbearably bleak as the stories continue to come. We work closely with our User Generated Content team in London for potential eye witness accounts. Sensitive reporting and handling of eye witnesses is especially front of mind on the back of our recent coverage of the Manchester, Westminster and the London attacks.
We decide who we will deploy and where, which programme teams will go to London and where we can grab some News time in the evening's Sports output. And amid the bleakness, comes the story of community coming and working together.
Later on in the day, the leader of the Liberal Democrats Tim Farron resigns.
I arrive home at around 7pm. I always make a point of sitting down around the table with the whole family every night for dinner. The kids ask me how my day was and I struggle to find the words until my youngest, who's 13, simple whispers: "The fire."
Thursday 15th June
I still cannot comprehend this story. There are still so many questions and we know that the official death toll is likely to be just the tip of the iceberg. It's a difficult day because the news continues to be so utterly bleak. The front pages reflect the horror of the day before, a blackened hulk of a building that just 48 hours before would have been so full of life.
Our main editorial focus is on safety, looking at structures and materials whilst also addressing social inequality and the continued outpouring of community help. Scenes of volunteers and donations are incredible. People from every race and religion coming together to help. "It doesn't matter who you are or where you're from. The only thread that holds us together is love." That's the view of volunteer Bo talking to Nihal, who earlier on had broken down on air. North Kensington is an area close to his heart and the pain is so very obvious to hear.
We have a special editorial meeting at 11.30 to talk through the story with editors and producers, what we've done so far and where we should be going. As well as committing to the human stories of this tragedy, we also agree to continue the focus on safety, to look at social housing, tower safety around the UK, fire brigade resourcing and unpicking the complex issue of accountability.
Friday 16th June
It's time for more deployments and a look at how flexible the schedule can be over the weekend should the story continue to develop. What we do know for sure is that this story is here to stay for quite some time.