11 August 2015
Edge Hill University launches its own literary press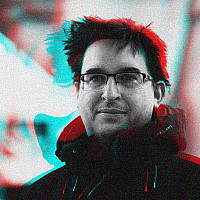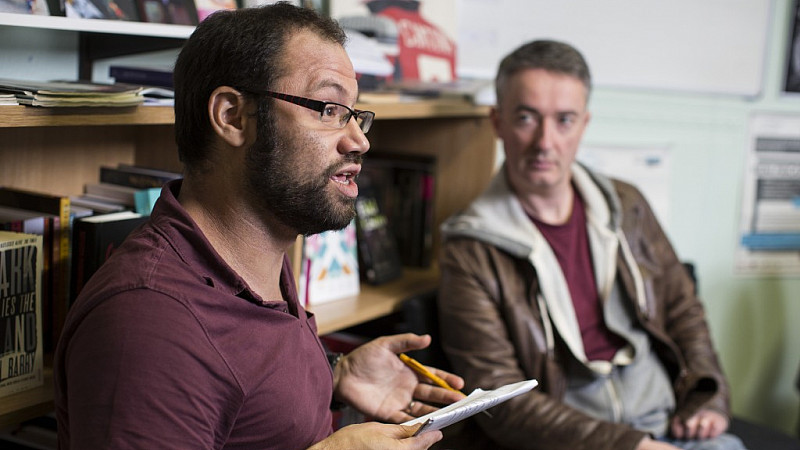 Edge Hill University has partnered with Freight Books in Glasgow, to set up its own literary press.
Dr Glass and Freight Books' Adrian Searle
Funding has been secured for an initial period of 4 years, with 4 books already having been confirmed to be published over that period.
"Building on the national success of the University's Short Story Prize, we are now entering into an arrangement with a highly-regarded publisher whereby students will be given the chance to take responsibility for the full range of roles involved in the book industry, from original commissioning through to marketing and distribution," explained Edge Hill Vice-Chancellor Dr John Cater.
"We are convinced that this opportunity will make those English and Creative Writing undergraduates who take part particularly attractive when they begin their professional careers."
The first book from EHU press will be released next summer. It will be an anthology featuring previously shortlisted authors from the Edge Hill Prize.
Half a dozen students each year will be given internships and get assigned a variety of roles alongside the Freight Books team.
It is headed up by academics, Dr Rodge Glass and James Byrne.
"We aim to make this publishing venture one of the most innovative and dynamic new publishing presses in the UK. Looking at the quality of authors we have attracted for the short story anthology already and seeing the broad picture so generously supported by the university, Rodge and I are very excited to get EHU Press up and running," said Byrne.